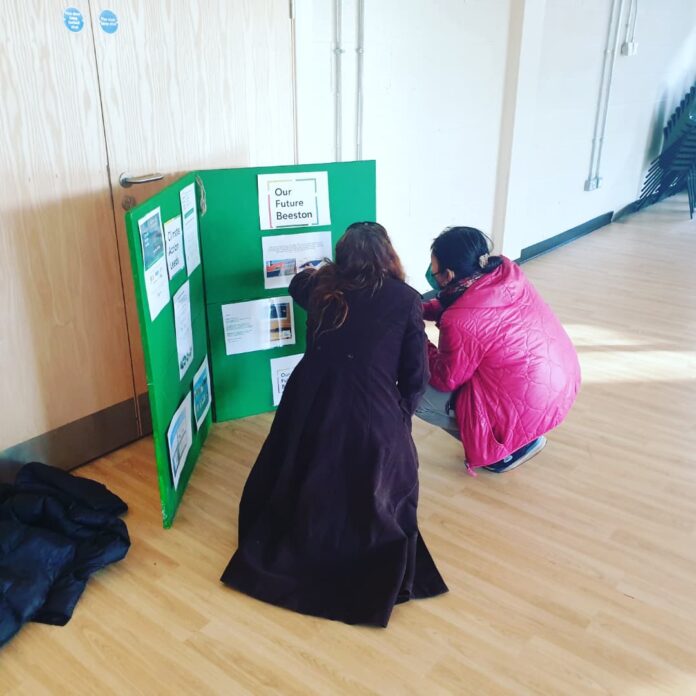 Words: Lucy Meredith
Have you heard about Climate Action Leeds?
Climate Action Leeds is an ambitious five-year programme funded by The National Lottery Climate Action Fund.
It provides a platform for people, organisations and communities to come together to take action on climate change, and the collective purpose is to help shape a Leeds which is zero carbon, nature friendly and socially just by the 2030s.
As part of the project community hubs are being set up around Leeds, with the support of Climate Action Leeds partner Together for Peace.
Armley has been chosen as one of the areas for a community hub, and residents are beginning to come together to start having conversations about climate change and how it intersects with local issues such as keeping warm, eating well and managing waste.
Over the spring, Together for Peace will be supporting residents across Armley and New Wortley to form a local climate action group and start planning projects and design the Armley community hub together.
People Powered Homes, who are part of the Climate Action Leeds team, are the sector partner for housing and will be working with the community hubs to help local communities learn more about making their homes more energy efficient and lowering their energy bills. 
People Powered Homes and Together for Peace are jointly hosting a Climate Tea Trolley at New Wortley Community Centre on Friday 18th February 1-2pm around the theme of Keeping Warm.
Come along for free tea and cake and share and gather top tips on keeping warm. Climate Tea Trolley events are being held across Armley and New Wortley around different themes. 
As part of their work, People Powered Homes and Together for Peace are also promoting the Better Homes scheme providing free insulation and solar panels for low income households.
If you are interested in the scheme, there is still time to apply!
The Leeds City Council Better Homes Yorkshire Grant scheme is open for applications until 31 March 2022.
If you are a homeowner with a household income of under £30,000pa and your house has an Energy Performance (EPC) of D or below you may be eligible for a grant. Don't worry if you do not know the energy rating of your property, you can still apply, and the Better Homes team can carry out an energy survey for you.
Tenants in private rented properties are also encouraged to apply. Although the landlord has to pay a contribution toward the cost of installation, it is a great opportunity for landlords to install energy saving measures that will add value to their property and make the running costs more affordable for tenants.
You can apply via the Better Homes Yorkshire Website www.betterhomesyorkshire.co.uk/leeds. Or call them free from a UK landline on 0800 597 1500.