The Lord Mayor of Leeds officially unveiled a new bench at New Wortley Community Centre to commemorate the community coming together during the Covid pandemic.
The women's group based at New Wortley Community Centre secured funding from Leeds Civic Trust's "Take a Seat" project, which will see 15 benches installed across the city.
The benches commemorate how the people of Leeds have come together during the COVID-19 lockdown.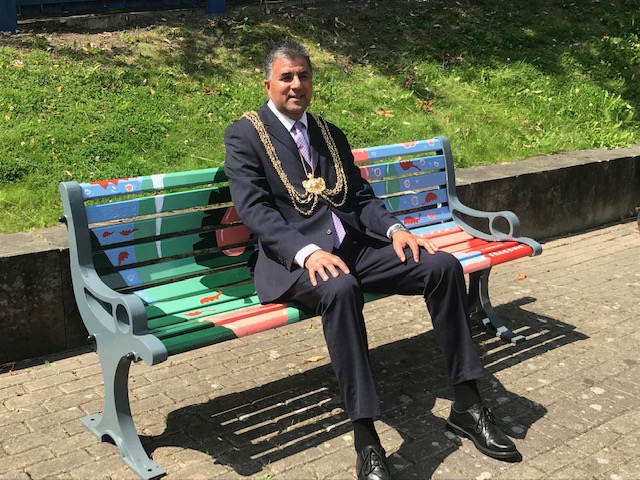 Leeds Civic Trust is a voluntary, non-political body who want to participate in and influence the development of the City. They look to stimulate interest in and care for the history and character of Leeds.
The bench was designed by the members of New Wortley's Women's Group with help from Armley-based Graft Collaborative CIC, who have previously worked in partnership with members of New Wortley Youth Board.
Chief executive at New Wortley Community Centre, Andrea Edwards, said the bench had been a true community effort:
"This bench marks the coming together of the community here at New Wortley during the pandemic. Life is coming a little bit back to normal and today is a lovely way of celebrating something in our community."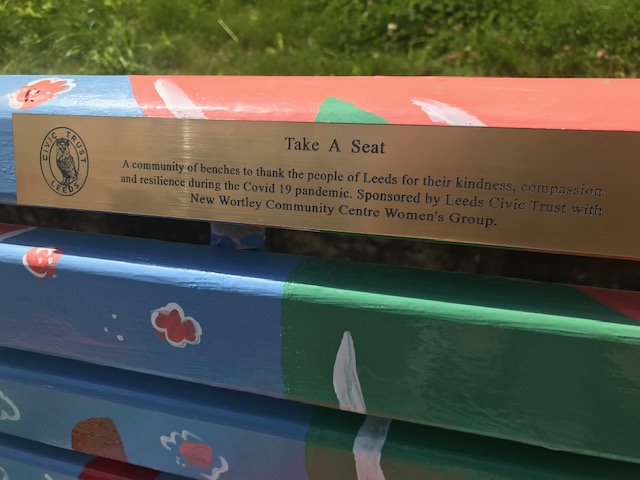 Leeds Lord Mayor Councillor Asghar Khan unveiled the bench and told the gathered crowd:
"The past 16 to 17 months have been challenging and difficult. This community centre has been the beacon in the community throughout, working in partnership with the council, providing services and support to those in need.

"I want to thank everyone for what they've done and please keep up the good work."
The event also unveiled a smart new fence at the front of the centre, provided and installed by BAM Nuttall. New Wortley's volunteer-led Urban Taskforce group had also carried out environmental improvements in the area.