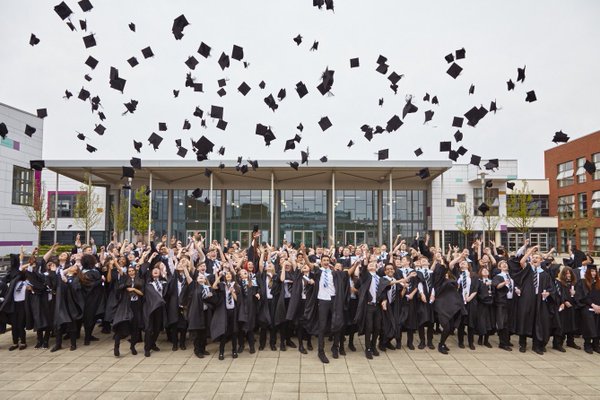 Swallow Hill Community College in Armley will be run by a new sponsor from September.
A council report seen by The Dispatch says that as a result of poor Ofsted results at the academy, the Regional Schools Commissioner has negotiated the running of the school away from current sponsor Academies Enterprise Trust (AET) to Dixons Unity Academy (DUA) from 1st September 2018.
In a recent letter to parents, principal designate Danny Carr thanked his predecessor Jill Atkins-Mackley. He said:
"A great deal of work is being undertaken to ensure that the transition of the academy to becoming Dixons Unity Academy is completed in a timely and efficient manner.

"I would also like to take this opportunity to thank Mrs Atkins-Mackley, the Interim Principal, for her integrity and dedication to the students, the staff, the academy and the community over the years.

"I would also like to personally thank her for her support during the transition and re-brokerage. I am delighted to let you know that she will become a part of the Dixons Multi-Academy Trust as a Senior Leader in one of our academies."
Mr Carr called for parents to support the school moving forward. He added:
"Ultimately, we are most concerned with your child's achievement and progress.

"We ask for your 100% commitment to ensuring that 'the academy is united behind a common purpose of empowering young people from all cultures and backgrounds to improve their life chances and develop a lifelong love of learning which enriches the local community…'.

"It is essential that we support our young people to, 'work hard to climb the mountain to university or a viable alternative'."
From September the school will be moving to a new system for behaviour for learning.
Students will be expected to demonstrate 'six learning habits' always on task, no answering back, arrive on time, wear correct uniform, complete all homework) and 'three values' (integrity, resilience and respect) at all times in, and on the way to and from, the academy.
Dixons Academies aims mission is to challenge educational and social disadvantage in the Bradford and Leeds region.
Academies Enterprise Trust a national network of 64 primary, special and secondary academies.  It attracted controversy following a rapid expansion in the early years of the academy programme. AET also runs Cottingley Primary School in south Leeds, which Ofsted says also requires improvement.
Background
Swallow Hill Community College was built to replace two former schools: West Leeds High School and Wortley High School.
The new building opened in September 2009 following a full new-build construction funded through PFI credits.
The college was issued with a 'notice to improve' following and Ofsted inspection on 12th January, 2011.
Between March and June 2011 the governing body were informed by Government that they expected Swallow Hill Community College to become a sponsored academy due to under-performance.
The council supported the school in identifying an academy sponsor in July 2011. The governing body passed a resolution to become an academy with SSAT as their sponsor. SSAT then withdrew as sponsor. The selection process was repeated in March 2012 and the Academies Enterprise Trust were selected as the sponsor. The school converted on the 1st July 2013.
On the 3rd of February 2015 Ofsted carried out a full inspection and rated the academy 'inadequate'.
Three subsequent monitoring visits identified serious weaknesses. A further full inspection was carried out by Ofsted on the 8th of November 2016 and the academy was rated as 'requires improvement' and the subsequent monitoring visit on the 21st November 2017 still found it required improvement.