An appeal to help pay for the funeral of a Bramley teenager who died after falling through the roof of a derelict building has passed the £3,600 mark.
Leeds West Academy pupil Myles 'Mylo' Johnstone from his injuries after falling at disused industrial premises off Wyther Lane earlier this month.
An appeal to help lay Mylo to rest, set up by Bramley resident Emma Bailey and a friend, aimed to raise £3,000 but has so far raised more than £3,600.
Ms Bailey today told The Dispatch she was touched by the response from the community:
"I didn't expect it to raise this amount of money. I really can't believe it to be fair. The account is still open for anyone to donate and has been signed over to Mylo's parents so they can access the money."
Donations include £53 from staff and customers of Jungle Kids (Armley) over a seven-day period, and John Bates, donating £25, added:
"Deepest sympathy from the Governing Body at Bramley Primary."
Rebecca Creasey, donating £225 on behalf of Bramley Rugby League Club, added:
"Sweet dreams Mylo. Total from our collection at our home games on Sunday. From all your friends at Bramley Rugby League."
Another message read:
"So Sad Mylo, you always asked how I was and asked if you could help with carrying my shopping. With the angels now. Lots of Love, Melvyn Ellis."
The 'Go Fund Me' appeal can be found here.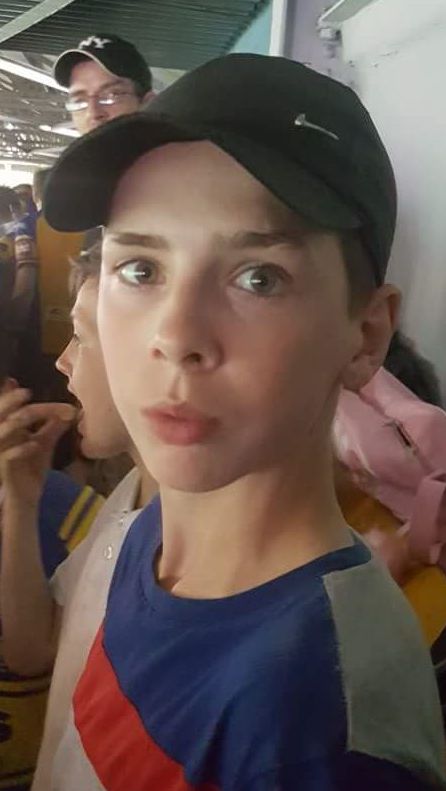 Floral tributes have also been laid at the gates of the Wyther Lane building by local residents and friends.
As the summer holidays approach police have warned youngsters not to climb on abandoned buildings.
A 12-year-old boy was hurt in Armley last month when he fell at the former Pennine Castings factory, prompting a debate on the future of the site.