I am very lucky to be the Member of Parliament for Leeds West, representing the people of Armley, Kirkstall, Bramley and Stanningley and Farnley and Wortley. My constituency covers from Kirkstall Abbey to Bramley Baths and Armley Mills to Farnley Hall Park.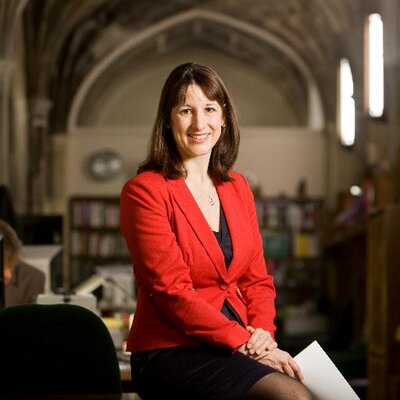 The River Aire and Leeds-Liverpool canal run through the constituency. They brought jobs, trade and prosperity to the city through the industrial revolution, powering the region and country.
Today Leeds West is full of great businesses, big and small, and is home to great people and families and, most of all, a strong and vibrant community spirit.
In my first monthly column for the fantastic West Leeds Dispatch, I will focus on the work I have been doing with All Together Armley, local councillors and residents to improve Armley Town Street which has been one of my top priorities over the past year.
Pride in community
Armley has a proud history – it's home to an Industrial Museum which was once the largest woollen mill in the world, and the home to a young Alan Bennett, Barbara Castle Bradford and Joshua Tetley.
Last summer I conducted a survey of hundreds of Armley residents. Although there was strong pride in the community, very real problems of street drinking and anti-social behaviour were identified.
There was also a clear desire from residents for a wider variety of shops, greater community cohesion and to feel safer walking down Town Street.
Following on from this survey, I held two public meetings, attended by over one hundred people.
These public meetings led to the formation of community-led action group All Together Armley, which is campaigning to tackle some of the main issues identified and to organise the first Armley Festival which is set to take place in August!
In March, I chaired the first Armley Business Forum which I organised with All Together Armley, Leeds Citizens and local councillors.
It was clear in the meeting that there was a determination from local businesses to work together to make Armley Town Street more attractive for new and existing businesses and customers.
It is really important to listen to what they have to say about the main challenges of operating on Armley Town Street.
So what are we doing? First of all – we need to tackle the day-to-day issues that affect people in Armley.
That's why it's important that the police are now based at the One Stop Centre in Armley and why I am putting pressure on the police and council to tackle street drinking, shop lifting and anti-social behaviour.
This sort of behaviour is not acceptable and shouldn't be tolerated on Town Street.
Last week, we received some very positive news in relation to the street drinking problem.
Leeds City Council Licensing Committee – supported by our councillors Alice Smart, Alison Lowe and Jim McKenna – unanimously recommended the Cumulative Impact Policy proposal for Armley to full council.
Once this comes into effect – hopefully in July, it will make it much harder for businesses to get a licence to open an off-licence or for existing licences to be renewed. With street drinking identified time and again as a big problem this policy cannot fast enough for Armley residents.
Armley Festival
But secondly, we also have exciting plans for Armley.
On Saturday 6th August, Armley will have its first ever Festival to celebrate all that is great in our neighbourhood. There will be a wide range of stalls, fairground rides and performances.
Local councillors have successfully secured a street closure for this event so we can reclaim the centre of the community and enjoy what promises to be a fantastic day.
I am very grateful to all the local businesses that have donated money to cover the cost of putting on this event. If you are free on Saturday 6th August, please come along!
It's been fantastic to see positive changes on Armley Town Street over the past year and to see local people coming together to make a difference to the place they live and work.
Slowly but surely, there is a turnaround that's making Armley Town Street a safer and more attractive place to visit.
While I know that there are still many real challenges that we need to overcome, I am confident that by continuing to work together as we have been doing we can make a real difference.

– Rachel Reeves, Member of Parliament for Leeds West