The annual Kirkstall Abbey 7 race – which is organised by Kirkstall Harriers and starts and finishes in the iconic surroundings of Kirkstall Abbey – saw runners of all speeds and abilities line up to take part last Sunday, writes Jill Buckley.
The multi-terrain race covers a distance of almost seven miles and its first incarnation was as the Kirkstall Valley Trail Race in 2008.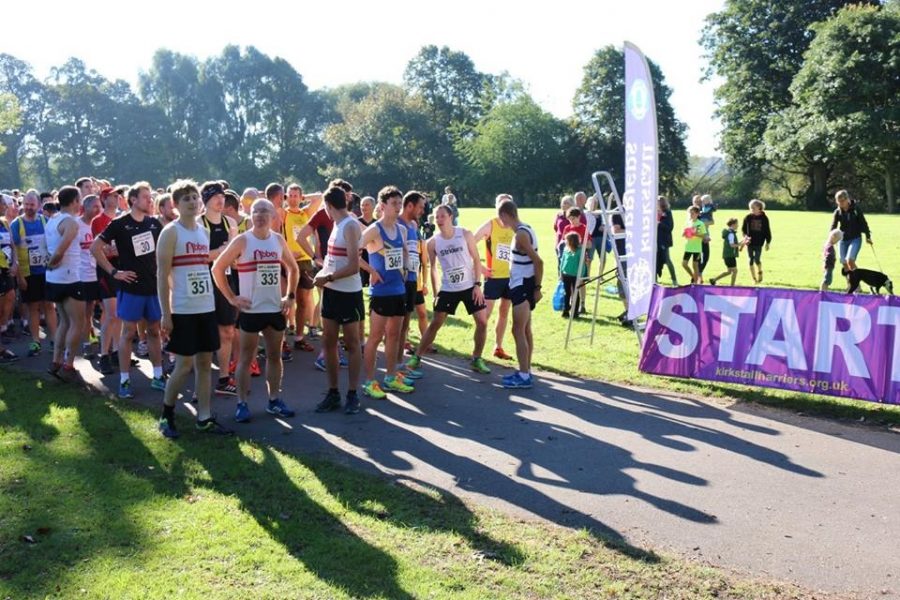 Since then the race has become the KA7 and has grown as an event. It now also includes a junior race and a Mad Monk Meander fun run for little ones.
In this years' junior race for under 17's 41 runners took part with Kyle Richardson of Scarborough AC the first junior male and Issy Nichols, also of Scarborough AC, first junior female.
There were 39 children (and their parents!) taking part in the Mad Monk Meander, all rewarded with a medal for their efforts.
In the senior race, a scenic but challenging course taking in the Newlay and Rodley areas, along the canal and the riverbank, 340 runners made their way around the course with the reward of a Kirkstall Brewery beer at the end.
First male over the line was James Boxell from Pudsey Pacers in a time of 35:37.
First lady was from further afield, Sarah Graham from Morpeth Harriers and AC in a time of 46:17. First male team was Pudsey Pacers and first ladies team was Abbey Runners.
Kirkstall Harriers also award a trophy to the first "local" runner, the Stephen Blades trophy, in memory of one of their members, which this year was won by Martin Groom.
The race is always well received with grateful thanks to the marshals and organisers who give up their own time to ensure the safety and enjoyment of all the runners.
In all the races runners were encouraged to try and beat Kirkstall Harriers dressed as a monk or a nun, in this case taken in turns by members Alice Murray-Gourlay, Clare Doherty and Adam Nodwell.
The races also support Sue Ryder Care Wheatfields Hospice, and the Harriers themselves are grateful for sponsorship and support from several local businesses; Bengal Brasserie, PECO, Virgin Active and Up and Running. Many thanks also to Maika Ohno and Shevonne McLarnon for taking some of the great pictures you will see here.
The KA7 is also part of Leeds Athletic Network race series. For more information on the network and clubs in the area visit this site.
For more information on Kirkstall Harriers visit their website or if you fancy having a look at taking part in a race soon yourself visit here.