Plans for a 57ft tall mobile phone mast at Pudsey St Lawrence Cricket Club have been met with a mixed reception by local residents.
Planning consultants Pegasus Group have been contacting Pudsey residents living near the Tofts Road cricket club to gauge their opinion at development stage before an application for planning permission is submitted to Leeds City Council.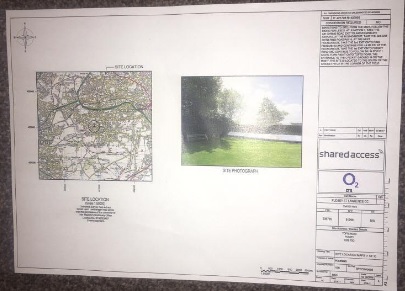 In a letter to residents, planning consultant Rachel Morrison says the company has been working with the club on the proposal and the mast will provide 'next generation 4G coverage. She added:
"The need for new telecommunications equipment has recently arisen as equipment installed at Pudsey Parish Church will be decommissioned. Without a replacement installation there will be a coverage 'black hole' across the area."
Bu the proposals have been met with a mixed response on social media.
One Pudsey resident posted on Facebook
"It's such a lovely pretty spot why would they want to ruin it with an eyesore?
Another called for any money raised by St Lawarence to be invested in the community:
"May get better phone reception lol…def agree funds should help the people/children of Pudsey. We need help in all sorts of areas especially leisure activities that should not cost the earth to participate in! Even swimming costs a small fortune these days."
Another added:
"Good! Reception this end of Pudsey is terrible!"
Comments can be sent to Rachel.morrison@pegasuspg.co.uk.
What do you think? Should the mast be built at St Lawrence? Have your say in our poll or in the comments section.