Words & photos: Mark Stevenson
This plot of land in 1844 was in fact two plots. The lower half (next to what is left of Stonebridge Avenue) was owned by Charles Faber Junior and occupied by Samuel Waite and Company.
The upper half (next to Bawn Avenue) was owned by Jeremiah Bateson and occupied by John Stephenson.
Around 1900 it was part of some allotments with a small 'shed' in what had, up to then, just been fields.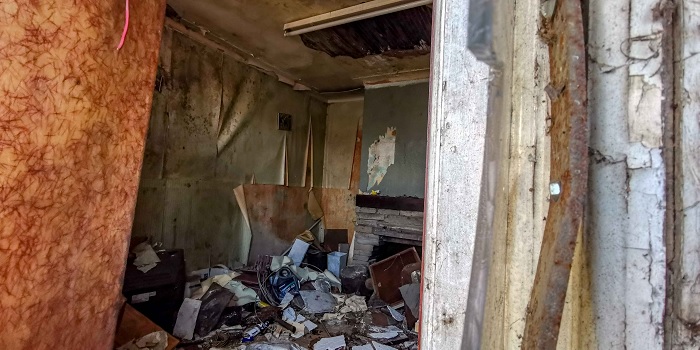 It was not until around 1933 that Birkdale (as the house was known then) appeared on the map.
Around 1970 the house appears on the maps as Tree Tops. Judging by the state it is in now I think a name change might be in the offing.