There is a tale about this bridge that Benjamin Gott built it to allow his workers who worked in his mills to get to work quicker.
There was an iron bridge standing here (Redcote Lane) in the 1830s which was built by Gott but this bridge was a Toll bridge it had two Toll houses either side of the bridge on the Kirkstall/Burley side of the river.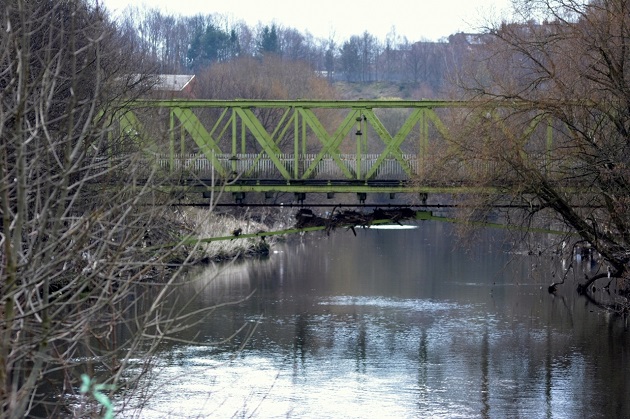 The bridge you see today was built between 1904-1912.They basically stuck the iron girders of the bridge onto the stonework of the previous one, or so it looks to me.
A little further up the river near where Burley Mills was there is another smaller foot bridge built by Gott. Could this be the bridge he built for his workers?
This footbridge was around in 1840s but may have been built earlier. Nothing but two pillars remain of the bridge today it stood until 1954.
Interestingly the bridge on Redcote Lane was built by Frodingham Iron Co. Joseph Cliff of Wortley was a principal of this company.