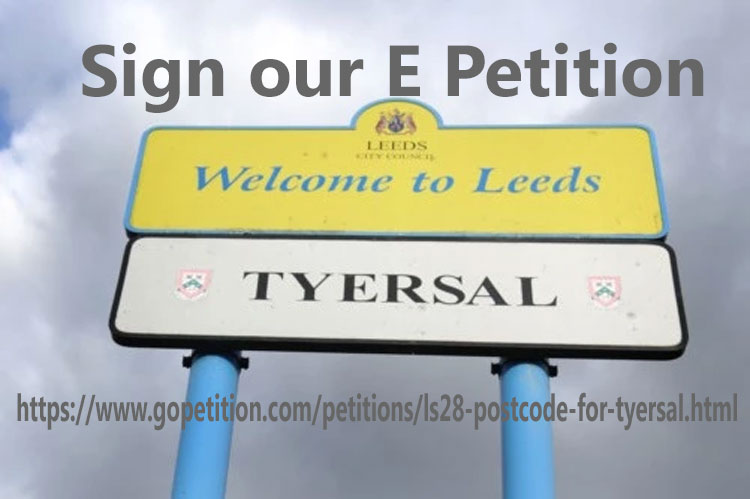 The Royal Mail has refused permission for householders in Tyersal to switch their postcode to LS28 – despite an online petition with nearly 500 supporters.
Tyersal has been part of the Pudsey Ward on Leeds City Council since 1974 but has always had a Bradford-based BD4 postcode.
Residents say this is unfair and have had significant issues accessing basic public services, including police and health care, with Leeds-based NHS services refusing to see Tyersal residents because of their Bradford postcode.
Pudsey MP Stuart Andrew wrote to Royal Mail chiefs to back residents' calls for change. But a letter from Royal Mail senior public affairs manager Michael Hogg has hit campaigners' hopes. Mr Hogg wrote:
"The health and safety issues a change of this nature would generate, along with the operational limitations of our Pudsey Delivery Office mean we are unable to alter our previous decision."
Mr Hogg also said the use of postcode data by third parties was out of the Royal Mail's control.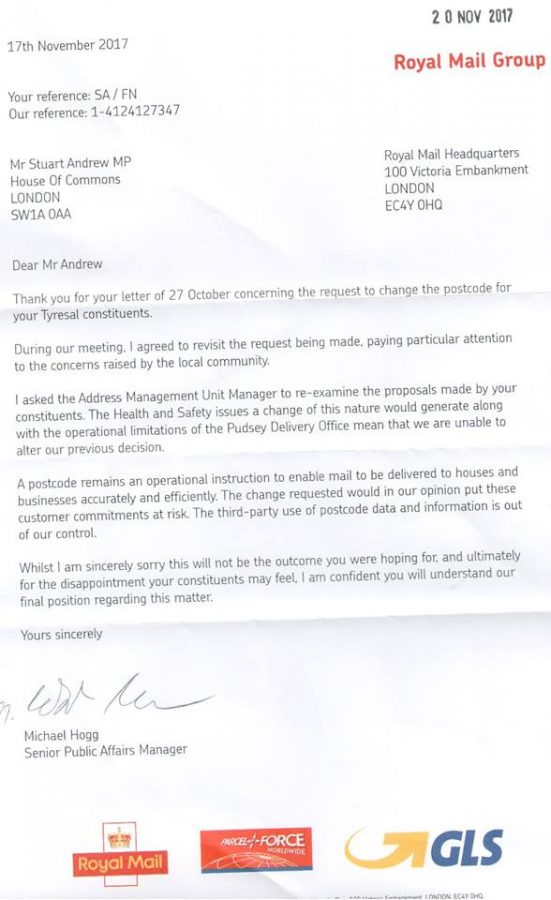 Tyersal campaigner David Archibold vowed to fight on. He said:
"This is not the end of the matter and there may be a meeting in the new year at Tyersal Club to discuss further actions."
Stuart Andrew has requested another meeting with the Royal Mail on the issue.
A West Leeds Dispatch poll last month saw 56% of respondents back calls for Tyersal to join Pudsey, Farsley and Calverley to have an LS28 postcode.