Leeds goes to the polls next Thursday, 4 May to elect councillors to represent our communities on Leeds City Council.
Local Democracy Reporter David Spereall has spoken to party leaders in Leeds about why you should vote for them on Thursday. Their interviews are below, in alphabetic order.
You can also read our coverage of candidate profiles for all six wards in West Leeds here. And remember, you'll need to bring photo ID with you to vote at a polling booth – here's what ID will be accepted.
Conservatives: 'Arrogant' Labour has 'lost touch' with people of Leeds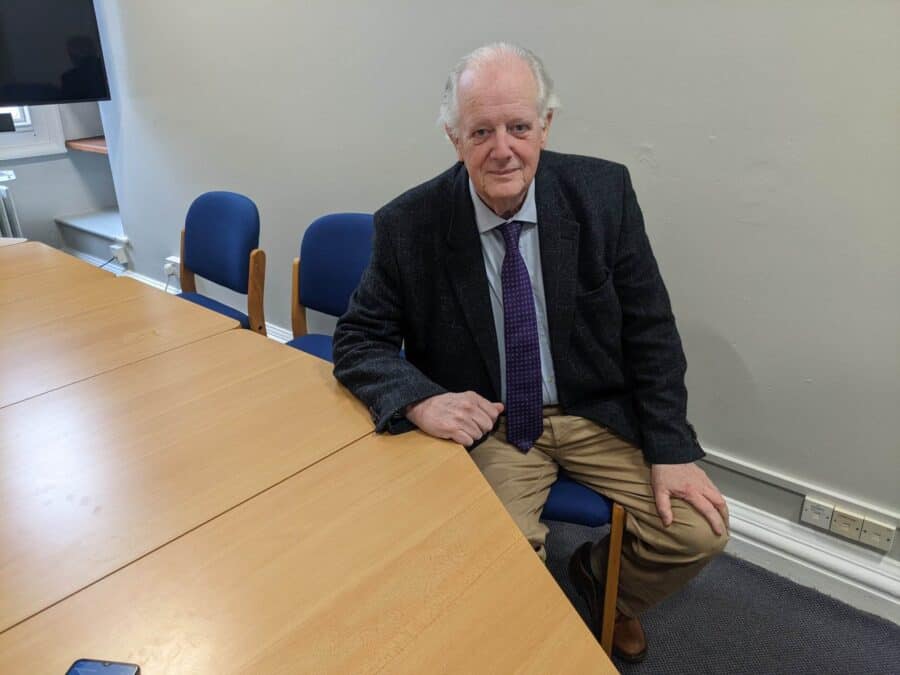 Leeds' "arrogant" Labour administration has "lost touch" with the people of the city, the local Conservative group has claimed.
Andrew Carter, leader of Leeds City Council's Tory opposition, accused the ruling party of not taking responsibility for their "mistakes" in office.
Interviewed ahead of next month's local elections, where 33 council seats across Leeds are being contested, Councillor Carter said a Conservative administration would overhaul the city's planning system to make it "more robust" and tougher on developers.
And he said Labour's rhetoric on climate change and the environment was "contradicted" by development taking place on the greenbelt. Labour has said its cross-party plans panels are bound by law to accept certain planning applications.
Councillor Carter said: "We're the only opposition party which consistently holds the Labour administration to account.
"Far too often other parties vote with the controlling group when they really ought to be considering their own independent views.
"They vote with an administration which gets more and more arrogant by the month and takes little notice, if any, of what the people of Leeds actually think.
He added: "In a nutshell, Labour has lost touch with the people of Leeds."
Councillor Carter highlighted recent Labour proposals to bring in parking charges at public parks in the city, as well as its plans to close Queensway School in Yeadon.
Although both schemes were later scrapped after U-turns, Councillor Carter claimed they were part of a "litany" of errors. He also referenced "dreadful" failings in the authority's children's services, which led to a young girl being placed into the care of a convicted sex offender, and a damning report by the Housing Ombudsman, which criticised the council for its failure to treat damp and mould inside a residential flat.
Referring to the parking charges proposal, Coun Carter said: "How is that part of an agenda for a healthy city? It's putting people off visiting parks.
"There's no bus service to most of these parks, so people have to use the car. Of course when there was an outcry, they changed their minds. But it's not about changing their minds. It's about getting it right in the first place, and they singularly don't."
Asked if he felt the Conservative brand has been damaged over the last year by the revolving Downing Street door and chaos in Westminster, Councillor Carter defended the government's response to the seismic events of the last three years.
He also urged voters to "think locally" and ask themselves if Labour "deserves" to retain power in Leeds.
"In my lifetime there's never been a government that's had so much to deal with of an external nature," he insisted.
"I don't think people have yet got their heads round how much damage Covid has done to individuals, to government finance and to people's lifestyles.
"There's been the war in Ukraine. Britain has been brilliant at supporting Ukraine, but it comes at a hell of a cost – not least the cost of energy."
Councillor Carter accused Labour councillors of failing to hold local bus operators to account, amid waves of service cuts and timetable changes since the pandemic.
The West Yorkshire Combined Authority (WYCA) oversees public transport, but both the region's Labour mayor Tracy Brabin and party colleagues insist they're powerless to stop operators making cuts as private companies.
But Councillor Carter said: "You just have to look at the chaos on the roads in this city and the chaos on the buses. Don't forget it's members of the controlling group who sit on the transport committee on the mayoral authority.
"When they blame everyone but themselves, they should ask themselves why in other major local authorities they've not got the same problem with bus services that we're having in Leeds."
Councillor Carter called for stricter enforcement of planning rules to stop developers hurting communities and also took aim at Labour's green credentials.
He said: "At planning meetings the first item on every agenda should be the naming and shaming of the builders who fail to fulfil their planning conditions.
"A planning department under a Conservative administration would be much more robust in enforcing the guidleines and policies that this council has set (at) cross-party (level).
"We know it's hugely destructive to the environment when a digger starts excavating a greenbelt site for housing, when there are plenty of brownfield sites.
"And yet this council beats its chest about being environmentally friendly and the climate emergency. They're simply not listening again."
Conservatives in numbers
Current seats on Leeds City Council: 21/99 (2nd largest party)
Number of candidates standing in 2023 local elections: 33 (out of 33 wards)
Year first Conservative councillor elected in Leeds (since council was reorganised in its present form) : 1973
Conservative candidates standing in your area
Armley – Tamas Kovacs
Bramley and Stanningley – Adam Daniel Cook
Calverley and Farsley – Jas Singh
Farnley and Wortley – Natalia Justyna Armitage
Kirkstall – Reiss Lewis Capitano
Pudsey – Trish Smith
---
Green Party: 'If you care about the future, we're the only party to vote for'
The Green Party is predicting the upcoming local elections will see it make a major political "breakthrough" in Leeds.
The local party is positioning itself as the sole option on the ballot paper for voters concerned about climate change and the future of the planet.
But besides its usual environmental message, the Greens also want to see allowances for Leeds councillors to be cut back and are calling for an overhaul of the planning system.
In an interview ahead of next month's polls, the long-serving leader of the city council's Green Group, Councillor David Blackburn said: "If you care about the future and you care about your kids, your grandkids and future generations, the Green Party is the only party to vote for.
"The future, our future and this planet's future are part and parcel of what Green Party is about.
"The rest (other parties) are all about political necessities, and that's why you need us at the centre of what's going on.
"A lot's been done on climate change, but nowhere near enough. The fact is people at the bottom of the pile will suffer if we don't get our game together and deliver."
The city council declared a climate emergency in 2019, which saw the local authority pledge to make Leeds carbon neutral by 2030.
Although the Labour administration says it's on track to make the council itself net zero by this date, it recently admitted for the first time that they're unlikely to meet the target for the wider city.
Councillor Blackburn said this admission was "not unexpected" and claimed local authorities need more powers from central government to go further on climate change.
He said he'd give the Labour administration "eight out of 10" for its record on climate change but called for more cross-party working to get more resources and powers from central government.
The housing crisis and the impact on communities and the environment from large-scale developments is also likely to be a key election battleground.
Councillor Blackburn said the type of properties being built across Leeds were too expensive for local people, and that the city needs more "cheap rented homes"
He explained: "What's needed is a refresh of national planning guidelines, to make sure they take account of climate change, because at the moment they don't do.
"We're still passing planning permission for developments which in 30 or 40 years aren't going to be zero carbon, or anywhere near zero carbon."
He added: "It's owner-occupied homes being built. They're expensive and it's tending to bring people outside from other areas to move into upmarket houses.
"Builders will do that because they're there to make a profit. We need to find some way of stopping that, because we don't need houses like that."
With public money scarce, Councillor Blackburn has consistently argued for the allowances he and other elected members receive to be slashed.
It's an unpopular argument among his peers. Several Leeds councillors standing down in recent months have complained the role has become less financially viable, while demands on their time and energy have increased.
While councillors aren't paid a salary, their allowance rises the more responsibility they take on.
But Councillor Blackburn says the £25,000 a year-or-so sums earned by senior councillors with an executive role are "extraordinarily large in my opinion".
"I still think more can be done on allowances," he said.
"We've cut staff by a huge amount since 2010. But we've still got 99 councillors. We haven't got a choice on that because that's what the electoral arrangements are, but we've done nothing to reduce those costs."
Asked what would be the best case scenario for the Leeds Greens in this election would be, the long-serving group leader said he believed the party could pull off a handful of surprises.
"We could make some major breakthroughs in West Yorkshire this year, Councillor Blackburn said.
"We've been knocking on the door for a while. There is a strong possibility that after the local elections we'll be third largest party on the council. We're hopeful getting our number up to somewhere like eight, though that's at the upper end of our expectations."
Green Party in numbers
Current seats on Leeds City Council: 4/99 (5th largest party)
Number of candidates standing in 2023 local elections: 33 (out of 33 wards)
Year first Green councillor elected in Leeds: 1998
Green Party candidates standing in your area
Armley – Lou Cunningham
Bramley and Stanningley – Keith Duncan Whittaker
Calverley and Farsley – Ellen Graham
Farnley and Wortley – Mark Terence Rollinson
Kirkstall – Victoria Helen Smith
Pudsey – Alaric Timothy Peter Hall.
---
'Send government a message over appalling treatment of Leeds' – Labour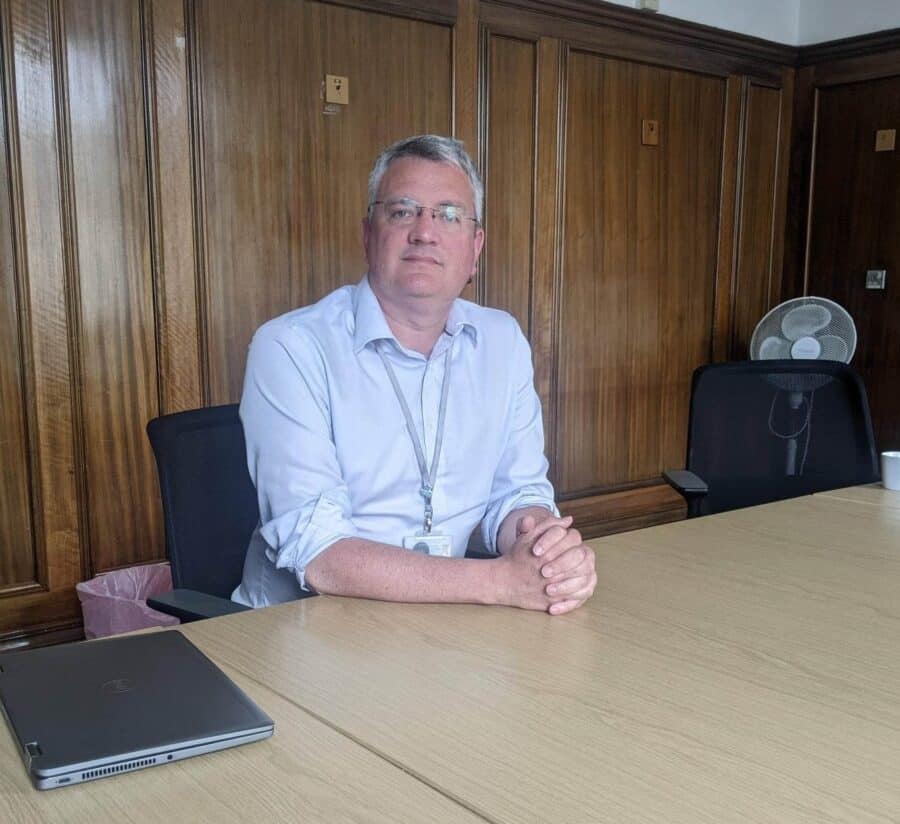 Leeds' Labour group has urged voters to "send the government a message" over what it claims is the "appalling treatment" of the city.
Council leader and local Labour chief James Lewis said he believed voters were "fired up" and "angry" over the state of the country.
But he said the gains Labour made at last year's polls in Leeds showed his party's local leadership was viewed favourably too. Labour became the ruling party on Leeds City Council in 2010, following a six-year coalition between the Conservatives and Liberal Democrats.
In a wide-ranging interview ahead of next week's local elections, Councillor Lewis also defended Leeds' 2023 Year of Culture and disputed claims from opposition parties that Labour "isn't listening" to people.
He said: "The way the government has treated Leeds over the last 13 years has been appalling. We've seen £2.5bn taken away from our funding cumulatively. We've seen no progress on transport investment, whether it's mass transit, or whether it's better trains to London and Manchester.
"I know this isn't a General Elecion but this is a real opportunity to send a strong message to the government.
"People are really angry about the government. There's no doubt about it. But last May we won seats off not just the Conservatives, but the Green Party and Lib Dems as well. So people are clearly looking at the record of Labour councillors and see what we've done in the city as positive."
Councillor Lewis said his party had protected frontline services despite the cuts, kept children's centres open and pointed to the council's district heating scheme as an example of how the authority was helping the city's poorest, as well as reducing carbon emissions.
And he defended the administration's decision to cut its financial support for local PCSOs, despite Labour campaigning hard on crime nationally.
The council leader also pointed to work being done by the authorities to tackle nuisance bike riders in the south and east of Leeds, with an on-the-spot fines system having been introduced this month.
Councillor Lewis, who has led the city since 2021, said: "We've had to face a situation where nearly 90 per cent of funding the government used to give us for local services is gone. So we are having to stretch people's council tax further and further to cover everything we want to do.
"The police have put their council tax precept up over time and we're getting extra officers on the streets of Leeds, so it's not as if nothing's happening in this area."
Responding to criticism that Leeds' landmark year of culture has failed to create a buzz with the public so far, Councillor Lewis said there was "lots going on" in the suburbs to get people engaged.
"I think the launch event went really well," he said. "It got a significant amount of national coverage and really put Leeds on the map.
"There's a lot of stuff happening through the summer and into the autumn. We're bringing back Leeds Children's Day (at Roundhay Park) for the first time in a decade in 2023. There's the WOW Barn Festival on Woodhouse Moor (on May 13).
"It's not just one or two big city centre events. It's really important to me that it's about all the different communities in Leeds."
Councillor Lewis also disputed suggestions from opposition groups that Labour "isn't listening" to the city's people and "is out of touch".
Councillor Lewis pointed to the authority's U-turn over shutting Queensway School in Yeadon earlier this year, as an example of how residents' views are taken on board.
He added: "Councillors Carter and Golton have to accept responsibility for the coalition government and the current government for the sheer amount of money that's been taken out of Leeds' budget by way of service cuts.
"If their parties had listened a bit more to us we'd maybe see more money for people in Leeds.
"There've been a number of things over time where we have consulted, listened to people and changed our minds. I don't accept at all that we don't listen.
"Hopefully the Conservatives will listen to our demands for investment in public services."
Labour in numbers
Current seats on Leeds City Council: 56/99 (Largest party)
Number of candidates standing in 2023 local elections: 33 (out of 33 wards)
Year first Labour councillor elected in Leeds (since council was reorganised in its present form) : 1973
Labour candidates standing in your area
Armley – Andy Parnham
Bramley and Stanningley – Tom Hinchcliffe
Calverley and Farsley – Peter Carlill
Farnley and Wortley – Adrian McCluskey
Kirkstall – Andy Rontree
Pudsey – Riaz Ahmed
---
Lib Dems claim Labour 'isn't listening' ahead of local elections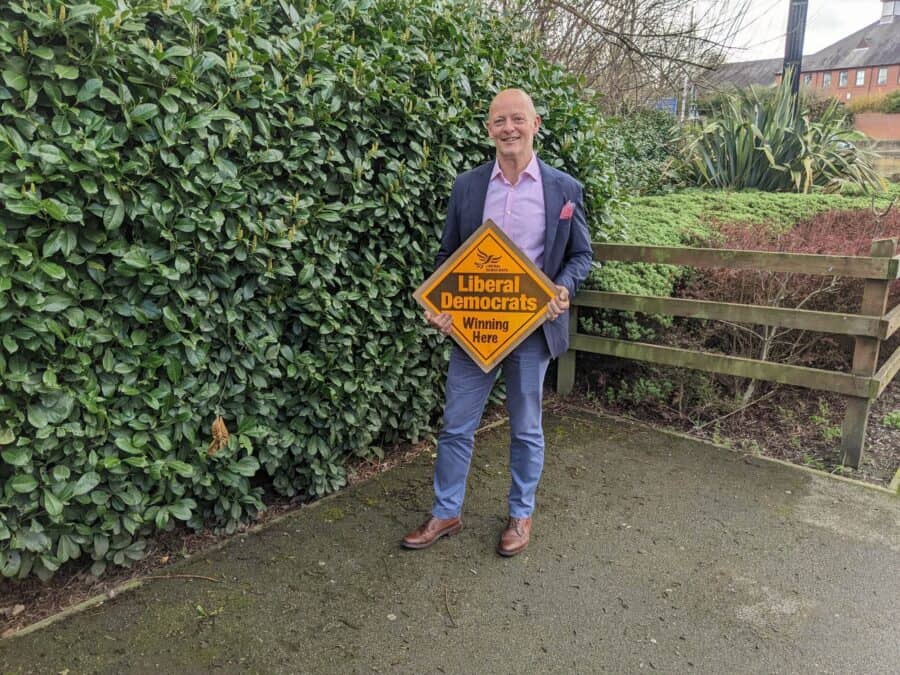 Leeds' Liberal Democrats have claimed the city's ruling Labour administration "isn't listening", as it fights for votes in next month's local elections.
Lib Dem group leader Stewart Golton said his party had a strong track record in "speaking truth to power" in the areas of the city his councillors represent.
In an interview ahead of May's polls, Councillor Golton accused Labour of starving the suburbs of cash to fund new city centre infrastructure and suggested Leeds had "nothing to show" for its flagship Year of Culture so far.
"Labour's not listening," Councillor Golton, whose party is fielding candidates in all of the city's 33 wards and defending three seats, said.
"There's a certain entitlement to the Leeds Labour group. They think they're the only people worth listening to and that they're the only ones where any creativity can come from."
Councillor Golton cited his recent motion calling for a second homes tax to be introduced in Leeds, which was rejected by the ruling party, as "symptomatic" of this perceived approach.
In recent months, the council has U-turned on proposals to bring in parking charges at parks and green spaces and on its plans to close Queensway School in Yeadon. Both ideas had been strongly opposed by Lib Dems and other opposition councillors, as well as members of the public.
Asked if this suggested Labour was listening more than he claims, Councillor Golton said both examples were "the exception that proves the rule".
"They gave in on those points after months and months of resistance," he added. "It was only when they realised their policies didn't make any sense that they had to withdraw them.
"That's why the council needs effective challenge and that's where strong opposition is really valuable."
With councils across the UK in dire financial straits, Councillor Golton is frequently accused by Leeds' Labour group of representing a party that started austerity when it was part of a Coalition government.
Asked for his response to that charge, the Lib Dem group leader replied: "I'm not sure that the people of Leeds want an administration that's only interested in history lessons.
"What they want are decisons pertinent to the situation we're in right here, right now. Playing the blame game isn't very responsible from the people in charge. It's not very effective in delivering public services shaped for the communities they serve."
Councillor Golton claimed Labour are running a "two speed city" and was critical of the traffic "gridlock" that city centre roadworks have caused in recent months.
The works themselves have been staunchly defended by the administration, who say they will deliver lasting improvements.
But Councillor Golton said: "Hundreds of millions of pounds is spent on the city centre, but what is the council's policy for all the district and town centres elsewhere, where the majority of Leeds residents – who don't participate in the nine-to-five economy in and out of Leeds city centre – spend most of their time?"
"People aren't stupid. They can see the line 'we don't have any money' is wrong, because when the council does have priorities it will find the money.
"We're one third of the way through Year of Culture and what have we got to show for it? There's very little being delivered in our communities in the way that we were promised and I've yet to see a big spectacular in Leeds city centre, that we've been promised.
"If the Year of Culture was the excuse for dredging all the money that could have been spent on the suburbs, to spend it on the city centre, then it's clearly not worked."
Labour is keen to create so-called 15-minute neighbourhoods across Leeds – an idea geared towards ensuring everyone can access all the services they need within a short walk or cycle ride.
Councillor Golton and his colleagues have been outspoken in their support of the concept, but he claimed that Labour isn't consulting communities enough about such schemes.
"We think 15-minute neighbourhoods should be the basis on which every council decision is made," he said.
"The community should be the first place you go to, so they can express how they want to live their lives and say what improvements they want in their environment.
"It's the only way the council can respond with any kind of educated understanding.
"That's a better way of doing it rather than having a senior council officer, who thinks they know best, having their idea rubberstamped by Labour politicians who don't want to question the opinions of a public servant."
Liberal Democrats in numbers
Current seats on Leeds City Council: 7/99 (3rd largest party)
Number of candidates standing in 2023 local elections: 33 (out of 33 wards)
Year first Lib Dem councillor elected in Leeds (since council was reorganised in its present form) : 1973
Liberal Democrat candidates standing in your area
Armley – Dan Walker
Bramley and Stanningley – Elizabeth Anne Bee
Calverley and Farsley – Stuart McLeod
Farnley and Wortley – Christine Mavis Golton
Kirkstall – Adam James Belcher
Pudsey – Christine Amy Glover
---
SDP attacks 'war on cars' and calls for 'back to basics' approach
The Social Democratic Party (SDP) is aiming fire on the political establishment, as it tries to build on its success in last year's local elections in Leeds.
The SDP caused an upset in the 2022 polls by winning its first council seat in the city since its 1980s heyday, and is hopeful of making further gains next month.
Councillor Wayne Dixon, who is overseeing the party in Leeds, has re-iterated calls for a "back to basics" approach in delivering council services and claimed the Labour-run local authority is pursuing a "war on cars".
Interviewed ahead of the May 4 election, Councillor Dixon criticised the powers-that-be for making it too difficult for Leeds residents to access the heart of the city.
"We talk about having a strong economy in Leeds and we've killed the city centre because we can't get there," he said.
"The transport into the city centre is poor. Buses are getting cut left, right and centre and we've still no mass transit system, wich we've been promised for decades.
"I don't just blame Labour locally for that, I blame the national government as well, because they're all complicit. Even the Liberal Democrats are too because they were in power as well, in 2010.
"That's my frustration with the big parties, because they all talk a good game, but when it comes down to it, none of them actually want to do anything. A lot of it is (a lack of) willingness to do it."
The SDP has argued for buses and trains to be brought back into public ownership, a policy also supported by Leeds' Green Party and the local Labour administration.
But Councillor Dixon claimed that moves such as the recent introduction of bus gates in the city centre – which have closed off some streets to private vehicles – had "messed the city up".
Echoing similar remarks made publicly by one local Lib Dem earlier this year, Councillor Dixon added: "There's a war on cars at the moment, which I don't really get.
"I get the need to clean up pollution but the war on cars shouldn't be a war on cars. It should be about converting people to electric and how we do that.
"For me, first things first, you have to get the basics right.
"The basics for me would have been having a mass transit system first before you start blocking cars."
Social housing policy has also been made a priority by the SDP nationally, with the party calling for a heavy tax on developers to fund the building of 100,000 new council properties every year.
Councillor Dixon also called for a tougher stance on nuisance bikers, who've been causing noise and misery to communities across east and south Leeds over the last year.
He criticised the Labour administration for cutting funding for local PCSOs – a decision Labour says has been forced by its chronic cash shortage.
Councillor Dixon, who is one of just two SDP councillors across the UK, added: "We've got bikes zig-zagging up and down our roads at the minute. I accept that's a police issue, but we're a party that wants to do something about it and it doesn't seem to me that the other parties do."
Asked if he thought the recent introduction of on-the-spot £100 fines for nuisance bikers could tackle the problem, Councillor Dixon replied: "It's fine if you've got the enforcement, but I don't see the enforcement.
"I think the council could fund PCSOs for a start. Even if they're just on the streets and reassuring people, it's a start.
"They're not doing that. That's an own goal, especially when the Labour Party are shouting tough on law and order, and then they refuse to be tough on law and order themselves."
Councillor Dixon criticised the Conservative government for the scale of "damaging" cuts to local authority budgets, but suggested Labour locally needed to be "more savvy" with the cash.
He also expressed scepticism about spending on Leeds' Year of Culture, while annual events such as Bonfire Night displays will no longer be funded by the city council.
"To say we're spending money on culture and then we're cutting the main cultural events is just bonkers," he said.
"Leeds '23 as a whole, I just think it's loads of short-term jobs. When that money goes, what happens to those people? I don't think there'll be any legacy. It's just a bit disappointing."
SDP in numbers
Current seats on Leeds City Council: 1/99 (7th largest party)
Number of candidates standing in 2023 local elections: 13 (out of 33 wards)
Year first SDP councillor elected in Leeds: 1982
SDP candidates standing in your area
Bramley and Stanningley – Richard David Riley
Farnley and Wortley – Jack Michael Bellfield
---
'Don't believe Westminster's broken promises' – Yorkshire Party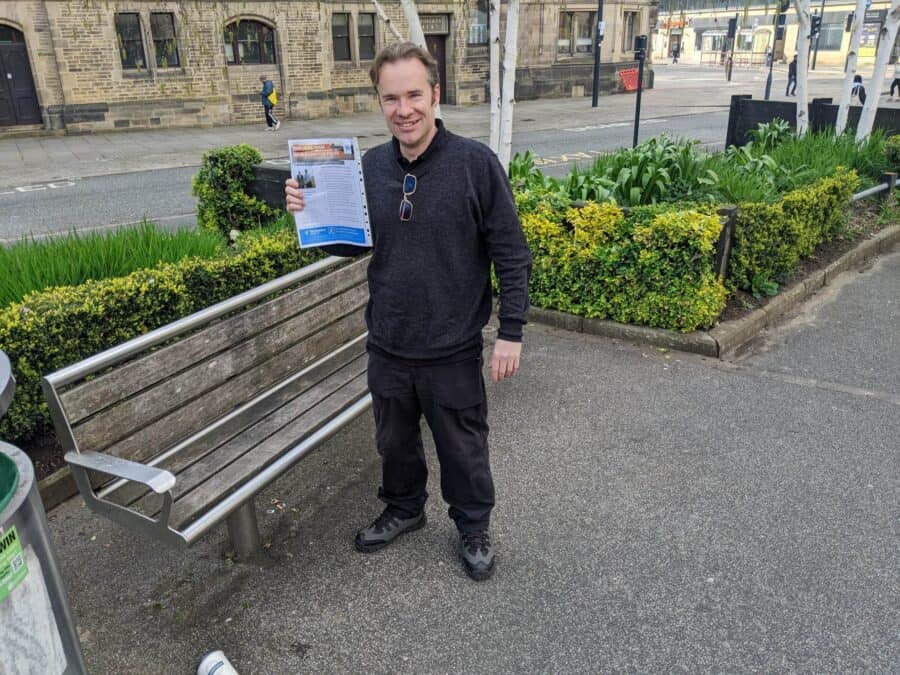 The Yorkshire Party has called on Leeds voters to break the "unspoken alliance" between Labour and the Conservatives, if they want more devolved powers.
The party's co-leader, Bob Buxton, said people were fed up with decades of broken central government promises to the region.
Although he conceded Leeds' is one of the toughest places for the Yorkshire Party to break through, by virtue of the city's size, Mr Buxton urged the electorate to vote "strategically".
He said backing the Yorkshire Party would force the main parties to "chase" votes by supporting the transfer of more powers and money to the county.
In an interview ahead of the local elections next month, Mr Buxton said: "If the Yorkshire Party wins council seats that really shakes up politics in Yorkshire.
"It says to Labour and the Tories that what we have now is not good enough. It says we're tired of the lack of housing, the poor economic management and the lack of investment in education.
"People have to think of this vote as a strategic vote. Those parties are coasting and are relying on you to vote for one or the other. There's almost an unspoken alliance between them."
Mr Buxton highlighted the government's cancellation of HS2's eastern leg, and the scrapping of a proposed trolleybus system for Leeds in 2016 as examples of broken promises.
Although work is due to start on a mass transit system for West Yorkshire by the end of the decade, Mr Buxton suggested people should be sceptical about whether or not it will ever be created.
"If you keep voting for Labour locally and the Tories nationally, we'll keep getting a cycle of promises made, delayed, downgraded and cancelled," he said. "That's all we're getting."
Mr Buxton played down the idea that with a cost-of-living crisis and struggling public services dominating the political agenda, the Yorkshire Party's messages may get lost.
The party was set up in 2014 and has won only a smattering of local authority seats during its near-decade in existence.
But Mr Buxton, who's been co-leader since 2020, said every local issue voters cared about could be "honestly linked" to the perceived shortage of powers the region has.
He said: "If we had a mass transit system already, as we should have, would our economy be better off? Yes it would. If we had better investment in education, would we have a more skilled workforce and lower crime? Yes, absolutely.
"I think people can see that would be self-evident."
In 2021 Tracy Brabin became West Yorkshire's first elected mayor, under the terms of the region's devolution deal that was agreed with the government the previous year.
However, the Yorkshire Party insists that arrangement goes nowhere near far enough. Its ambition is for the whole county to have its own regional parliament with a devolved administration, akin to the setup in Scotland and Wales.
Mr Buxton described the current West Yorkshire Combined Authority (WYCA) system as "bizarre" and a "mess", claiming it's still too reliant on Westminster signing off big decisions.
Mr Buxton said: "The powers Yorkshire has now are less than what Scotland has and yet we have the same population.
"They're less than what Wales has and our economy is 50 per cent larger than that of Wales. It's even less than what London has.
"This is lip service for devolution.
"You've got to realise that if the Yorkshire Party wins then Yorkshire wins. We would get more funding and we would get more powers.
"Then you get accountability and people who are elected purely for what they want to do in Yorkshire – not on Brexit, or Partygate or any other nonsense.
"Labour and Tories will be fighting for those devolution votes. They're doing devolution but they're fighting in the featherweight division.
"If you want heavyweight devolution, you need to scare them more."
Yorkshire Party in numbers
Current seats on Leeds City Council: 0/99
Number of candidates standing in 2023 local elections: 8 (out of 33 wards)
Yorkshire Party candidates standing in your area
Armley – Edana Niamh McDonald
Calverley and Farsley – Rob Lees
---
And finally, Independents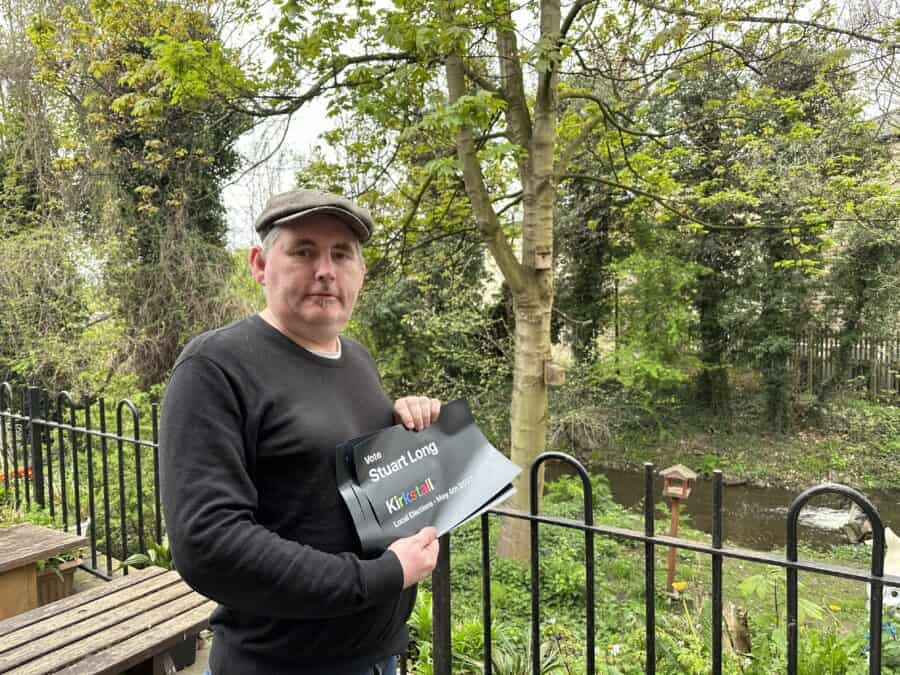 There are 175 candidates standing across Leeds' 33 wards at the local elections on May 4.
And while most represent mainstream political parties, or groups with a foothold in the city, there is a smattering of names on the ballot paper you may not have heard before.
In total, there are six independent candidates standing in different parts of Leeds all vying for your vote.
Also standing on an independent platform is 47 year-old Stuart Long, in Kirkstall.
Mr Long has put himself forward to raise awareness about radon gas, which he believes increased the risk of the ovarian cancer that claimed his beloved mum's life in 2018.
Mr Long says that data from the Health Security Agency suggests 52,000 homes across Leeds are affected by the gas, and has accused the city council of failing to address the problem.
"I felt it was time to make the public aware, because it's so important," Mr Long, who has stood for council on four previous occasions, said.
"I believe if people's health is being affected by something you should tell them the truth. I'm a Kirkstall lad. I've lived here for more than 40 years and I love the place."
The city council said it's currently testing for radon gas in some of the properties it owns and is making contact with residents whose homes have been identified as potentially having higher levels of the gas.
It insisted, however, that "there is no suggestion that tenants are at risk" and that "the properties are safe to continue living in throughout the test period".
Other independent candidates standing in West Leeds include Jim Muller in Armley and Bev Lockwood in Farnley and Wortley.