By James Bovington
ARMLEY boxer Josh Wisher is aiming to steer young people away from knife crime in the area.
Mr Wisher said he was "aghast, appalled and disgusted at the two recent fatal stabbings which have shocked our close-knit community".
"I join all in the Leeds boxing community in condemning such conduct," he added. "I'm determined our gym The Ministry of Boxing will be central to local efforts to combat the scourge of carrying and using knives."
Mr Wisher has applied for funds through Leeds Youth Services to work with the council and police to provide challenging and enjoyable opportunities for personal development through boxing training.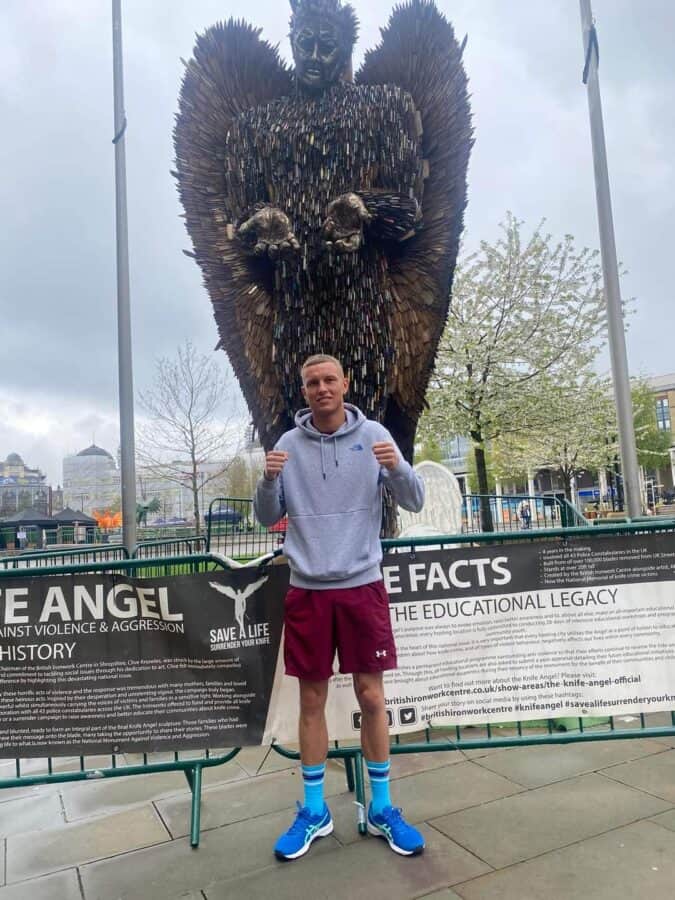 He said: "The benefits of this sport as a way of teaching discipline while improving self-esteem and inter-personal social skills are well documented.
"At The Ministry we're hoping to offer young people who might lack the courage just to appear at the gym a pathway to make a fresh start undertaking a wholesome activity in a structured environment where they won't feel immediately judged or categorised. Boxing boosts both physical and mental well-being and can assist young people in defusing trouble and dissuading anyone tempted to carry a knife from doing so as developing boxing skills will have helped channel frustrations and overcome fears."
The Ministry of Boxing recently affiliated as an England Boxing club and Wisher is now training to be a registered coach having recently obtained key qualifications as a personal trainer and gym instructor.
"This should allow us to collaborate with local schools to re-introduce boxing training to complement other sports," said Mr Wisher. "A worthy objective that we plan to explore as a physical activity for all leading to competitive opportunities at our gym for those who want. Demonstrating skill and courage in a boxing match allows young people to prove to themselves what they're made of and amateur boxing is as safe as any other school sport.
24-year-old super middleweight Wisher has his next professional fight at Elland Road on 24 June. "I recently met my role model former world champion Joe Calzaghe. He's always inspired me to believe that professional boxing is about winning. I intend to win my next fight."