Volunteer litter Wombles took to the streets of Swinnow today to fill 15 bags of rubbish and help encourage others to take a pride in their community.
The members of the Litter Free Pudsey group were taking part in week two of their Pudsey Spring Clean event and helped clean the street of not only small pieces of litter, but also more bulky items.
There was also a special presentation of chocolates to community campaigner John Rider as a special thank you for everything he does for the community ahead of his birthday tomorrow.
Event organiser James Crabtree told West Leeds Dispatch:
"John is like the caretaker of Swinnow he is out Litter picking all the time and has so much pride for the community he loves. Happy birthday to John for tomorrow and thank you for all the great work you do for the community, you're a star."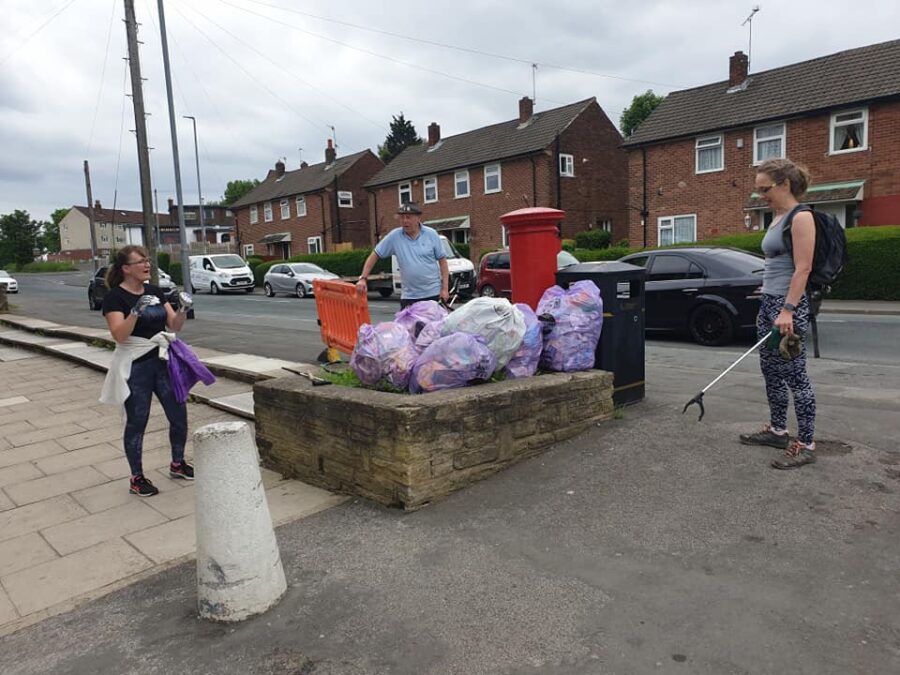 The chocolates were donated by team at the Co-op Swinnow to recognise all John's efforts in the neighborhood.
West Leeds Dispatch is supporting community clean-ups during the Great British Spring Clean, to encourage more people to take a pride in where they live and become local litter Wombles!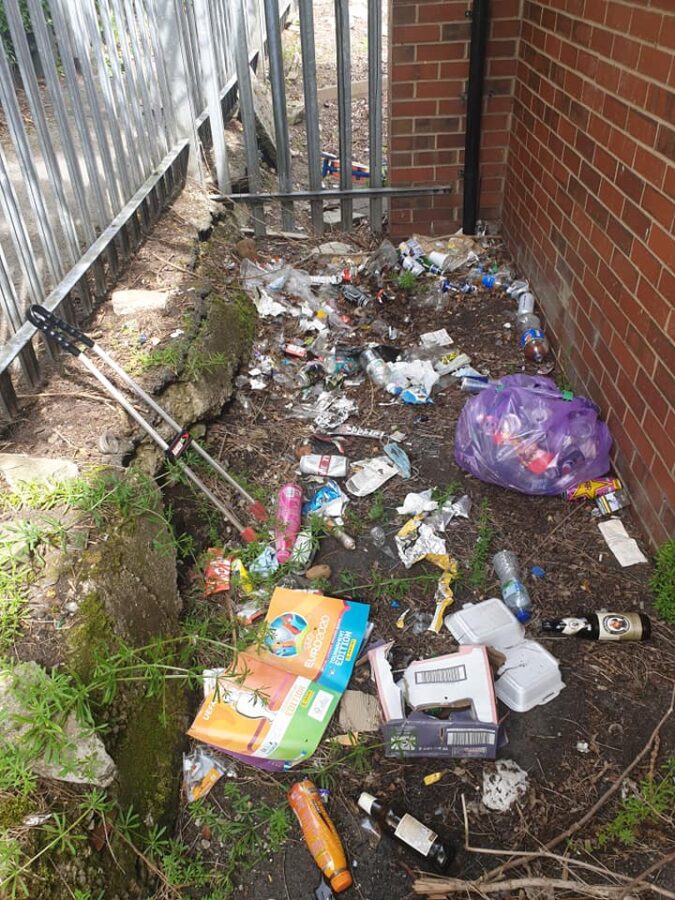 West Leeds Dispatch's West Leeds Spring Clean campaign is shining a light on events across West Leeds and highlighting individuals doing their own litter picks in their communities.
If you have an event or want to recognise someone going that extra mile, drop us an e-mail on news@westleedsdispatch.com.
How to get involved
Join a group in West Leeds
There are lots of litter picking groups in West Leeds which can provide you with the right equipment and support. Some also hold regular events.
Keep Armley Tidy – Local people taking a pride in their community by picking up litter. The group is looking arrange some community litter picks and link up with friends at Armley Common Rights Trust, New Wortley Community Centre and Wades Ranger for some combined activities.
Bramley Wombles – is a group of local residents who are working together to keep Bramley, Stanningley and Rodley clean and tidy. They have litter pickers and bags available on request for individual volunteers as well as plans to organise community litter picks.
Farsley Litter Free – volunters doing their bit to help keep the village tidy.
Litter Free Pudsey – is run by volunteers keen to take a pride in their town. They encourage individuals to hold their own local clean-ups, but also hold their own socially distanced events in different parts of Pudsey.
Litter Free Leeds – brings communities, groups and individuals together to be good role models of what can be achieved when we all work together to keep our roads, pavements, parks and green spaces clean and litter free.
Join the Great British Spring Clean
The annual Great British Spring Clean brings communities together across the country, to help clean the litter that blights our streets and communities.
This nationwide event is an ideal opportunity for people to roll up their sleeves and help clean up a corner of West Leeds, whether it's the street where they live, a nearby park or playground, or a favourite patch of countryside.
Our outdoor spaces have proved more important than ever before during this past year, and that's why this year organisers are aiming to collectively achieve a million miles of litter-picking with The Great British Spring Clean.
And you can be a part of it by pledging time – no matter how big or small – to participate in the campaign, running from Friday 28 May until Sunday 13 June 2021.
Wherever you live, you can make a difference by sparing anything from just half an hour to collect plastic, cans and general litter and dispose of it safely.
Sign up and make a difference today at gbspringclean.org.