Leeds United's player liaison officer Peter "Stix" Lockwood has been made honorary president of a campaign to retain Wortley's TV Harrison Sports Ground for sports use.
Stix, who played on the ground as a schoolboy, has been associated with United from the age of eight – 63 years ago.
Lifelong Leeds United supporter, Arron Lambert, who was the instigator of the campaign to save the TV Harrison Sports Ground, said: "Stix is a Leeds United legend and we are delighted to have him associated with our campaign."
Stix commented: "The Oldfield Lane ground has an historic place in Leeds schools' football.
"For very many years it was the home of the Leeds City Boys team and many of Leeds United's top players were nurtured there, including Paul Madeley, Paul Reaney, Noel Whelan, Brian Deane, Rod Johnson, Micah Richards and Alan Smith. It was known as the 'Wortley Wembley'. I am delighted to be supporting the campaign to retain it."
Jesse Marsch, the current club manager, was the 40th boss Stix had known at Elland Road. When it was rumoured that the club might end his professional role last March Leeds fans were dismayed and took to social media to recognise his long service to the club.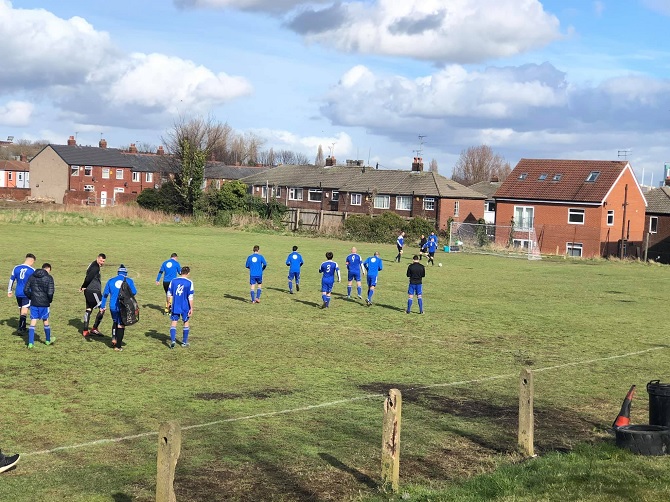 Campaigners have spent the past three years campaigning against Leeds City Council's plans to build up to 50 local authority houses on the site. At the beginning of November the Leeds United Foundation made public its wish to purchase the ground for community use.
Angus Kinnear, Trustee of the Leeds United Foundation and chief executive at Leeds United Football Club, said: "The Leeds United Foundation, which works in partnership with Leeds United Football Club, is constantly seeking opportunities to extend its charitable work in Leeds and particularly in inner city areas where we believe the power of football can be the catalyst for creating unique connections and social transformation for individuals and communities.
"The Foundation carries out an extensive programme of sporting and educational activities targeting sectors of the community which are disadvantaged or traditionally hard to reach. This includes disabled and socially deprived individuals with a particular focus on youth and women and girls.
"We believe the TV Harrison Sports Ground is an ideal venue for the expansion of the Foundation's programme, not least due to its proximity to our Elland Road base but also because it has already has a playable football pitch in addition to a rich historical connection with the Club and the development of many of our players.
"Our vision would be to supplement the existing site with new facilities including (based on consultation with the local community) all-weather small-sided pitches and a building with changing facilities and space for community meetings and educational delivery.
"We are working in close collaboration with the TV Harrison Sports Ground Association which is fully in support of our vision."
The ground has a long and rich history and has seen many Leeds United stars from the past play on it, before it fell into disrepair. Campaigners brought the pitches, which are three-quarters-owned by the Leeds School Sports Association charity, back into community use about three years ago.
WLD reported in September that the leader of Leeds City Council had refused to rule out building council homes on the TV Harrison Sports Ground – despite previous assurances that the historic site would not be built on. A report to the council's decision-making executive board indicated the council still aimed to build local authority housing there by 2025.
The council, which owns a quarter of the land, argues that there is a need for more local authority housing to tackle waiting lists in the area.
Sponsored content