A council U-turn could mean controversial plans for hundreds of new homes on green belt land in West Leeds are scrapped.
Five sites in Calverley, Rodley and Pudsey which were originally earmarked for homes as part of a council-run Site Allocations Plan (SAP) may win a reprieve.
The SAP currently sets out space for the construction of 66,000 homes across Leeds by 2028.
But on Tuesday councillors will be asked to remove some green belt areas earmarked for housing in the original plan. The move follows the Government recommending a reduced target of 42,000 new homes over the same period.
The sites in West Leeds include:
Upper Carr Lane, Calverley;
Calverley Lane, Calverley;
Rodley Lane, Rodley;
Hough Side Road, Pudsey (pictured above);
and Acres Hall Avenue, Pudsey.
At tomorrow's development plans panel meeting, councillors will be asked to recommend carrying out public consultation on a revised approach to 33 sites in the green belt across Leeds.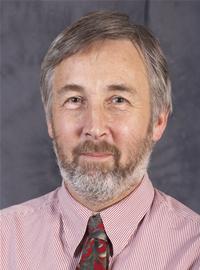 Leeds City Council executive member for regeneration, transport and planning Councillor Richard Lewis (Lab, Pudsey) said:
"Recent government announcements on housing has resulted in the council taking prudent and responsible steps to review this information and the implications for Leeds.

"Getting our long-term housing policy and direction planned in a clear and right way is essential for the future of our city and our communities. We have successfully struck a balance between allowing our city to grow and develop in a coordinated and fair way, meet the need for new homes across Leeds and ensure there is no unnecessary loss of green belt land.

"Based on this approach the council has taken stock of longer term allocations for housing in the green belt, with a view to protecting 33 housing sites, rather than releasing them from the green belt prematurely. This equates to nearly 55 per cent of the green belt sites currently allocated in the plan."
Earlier this month, Cllr Lewis was told to resign if he cannot "sort" the city's controversial Site Allocations Plan.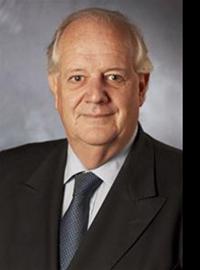 And Leed Conservative group leader Cllr Andrew Carter (Calverley and Farsley) tabled a motion of no confidence over the delivery of the council's housing plan.
The new proposals will be subject to public consultation following consideration by the council's decision-m aking executive board and full council. The material will then be put before the Site Allocations Plan inspectors in the new year for consideration as part of further hearing sessions.
Inspectors appointed by the Government are unlikely to start deciding the housing elements of Leeds's SAP until next summer.
Tomorrow's council SAP report can be read in full here.