A former firefighter gave an impassioned speech on the state of fire services, warning that cuts over the years – which include at Stanningley Fire Station – could make it difficult to adequately deal with a major high-rise tower block blaze in the city, writes Richard Beecham.
The comments came during a Leeds City Council debate, in which Labour councillors called on the Government to put pressure on developers and building owners to remove potentially dangerous ACM cladding from high-rise housing blocks.
Coun Paul Drinkwater (Lab) worked for many years as a firefighter at Stanks Fire Station in East Leeds, which shut down in 2015, and warned dangerous cladding urgently needed to be removed to avoid a repeat of the kind of fire which engulfed Grenfell Tower in 2017. He said:
"I dragged someone out of a flat that was on fire, I have been in buildings that started to collapse, I have searched in the pitch black smoke for something I didn't want to find.

"I felt the pain of not being able to save a life. I stood in silence to mourn colleagues from other brigades who died in high rise fires. There are many experiences that I would like to forget, some of which haunt me from time to time.

"In Grenfell, the fire spread over 19 floors in just 12 minutes, and entered 20 flats. Think about the response times needed to fight a fire of that magnitude.  Could this happen in Leeds?"
Coun Drinkwater went on to list cuts to fire cover in Leeds over recent years, including the closure of Stanks; the downgrading of Morley, Rawdon, Wetherby, Garforth and Rothwell stations and the cutting of appliances in Stanningley and Moortown.
Addressing fellow councillors, he added:
"Firefighting is a team game. The attendance required at a high rise fire is four firefighting appliances and an aerial appliance. For a dangerously-cladded building, it is six appliances and an aerial – that is just to start work.

"Where would they come from if this happened in your ward?"

"Firefighters who attended Grenfell had to live with the sight and sound of people calling for help, knowing they could not be reached or saved.

"A similar incident could take place here. We need urgent action."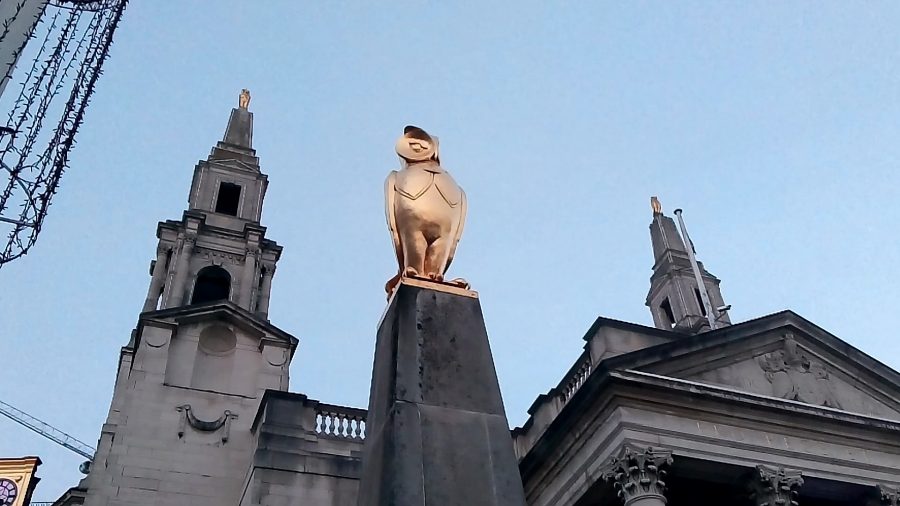 Building owners 'dragging their heels' – meeting hears
A Leeds City Council meeting heard claims that private high-rise building owners were "dragging their heels" on removing potentially unsafe cladding, leaving leaseholders facing financial ruin as they attempt to fund waking watches and spiralling insurance costs.
The authority's deputy leader Coun Debra Coupar (Lab) presented a motion, known as a white paper, to a full council meeting. She called on the Government to provide funding to ensure all flammable cladding is removed by 2022.
Opposition Conservative councillors called on the authority to instead open dialogue with developers and builders, suggesting the council could instead make cuts to other services and pay for the improvements itself.
The Grenfell Tower fire in London saw 72 people die after a flat fire spread across the building due to flammable exterior cladding.
Coun Coupar (Lab) said:
"This is a scandal that should never have happened, and is shamefully only getting worse. It is three years since we saw the horror of Grenfell.

"Our council high rise blocks in Leeds are not clad in ACM, and we have done extensive work on fire safety for these blocks.

"The main issue in Leeds is in privately-owned blocks. We are seeing more and more people caught up in this scandal in Leeds.

"The fear that they would be asked to pay to fix a problem for which they are not responsible takes a toll both physically and mentally.

"It's been over three years (since the Grenfell fire) – where is the Government's drive to make change? Do they not know that people are living in fear of another Grenfell in their tower block? Or do they not care?"
Seconding the motion, Coun Paul Wray (Lab) said: "Imagine saving hard to buy your first home – a city centre apartment in the heart of one of the greatest cities in the UK. The happiness and satisfaction in doing so.
"Then imagine being told it has a significant number of fire safety issues which, if not addressed, can make it a death trap during a fire.
"You are then told that unless you pay thousands of pounds for interim fire measures, you will be forced to leave your home – and just to make things worse, you are then told your home is worthless until all repair work is completed and the freeholder wants you to pay part or all of the costs."
Coun Wray claimed one building in Leeds has been quoted as needing £9m to fix.
Conservative councillor Barry Anderson said: "We have the council's usual response – 'let's spend more taxpayers' money. Let's not look at who is actually responsible – let's just spend taxpayers' money'.
"We feel the council should work cross-party in order to move this forward, and agreeing strategies.
"We need to get the owners of the buildings in a room and see what we can do to get them to change their ways of doing things.
"As a city we need to know what proposals each building owner has and their estimate of the cost and their funding shortfall. What is the legal position of the leaseholders? What is the view of insurance companies?
"We don't have to keep going with the begging bowl, Oliver Twist-like, and asking for more and more and more.
"The administration has a role to play – let's see the colour of the administration's own money. There are plenty of savings you could make yourselves and then invest it if you believe it is worthwhile paying for the costs up front."
Seconding Coun Anderson's proposed amendment to the motion, Coun Peter Harrand (Con) added: "This is not a matter for a party political argument. It is disappointing that you have chosen to bring party politics into such a tragedy that took so many innocent lives.
"Discussion on matters like this is best discussed with discretion, and not shrill and partisan accusations."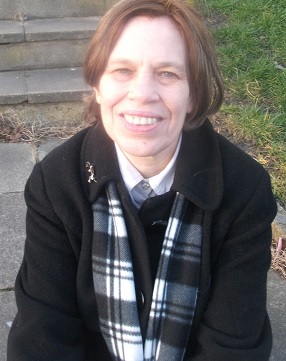 Coun Ann Blackburn (Green) added: "The people who are responsible are dragging their heels. It is as if they don't care. The leaseholders are left in flats that they feel uncomfortable with. None of us would want to be in that position – it is unfair on them.
"They probably can't sleep at night – it must be totally terrible for them. I have total sympathy. We should be trying to help them whatever way we can."
Coun Kayleigh Brooks (Lab) said one of her own constituents had recently bought her first flat with her partner, only to face bankruptcy and may lose her flat, due to spiralling costs that were no fault of her own.
The motion which was passed read: "This council believes it is a scandal that hundreds of private leaseholders in Leeds still live in high rise flats with dangerous cladding, despite it now being over three years since the tragic Grenfell Tower fire.
"Council believes it is unfair that many residents who bought their properties in good faith now face both the immediate cost of having to fund waking watches, as well as not knowing whether they will one day wake up to a financially crippling bill from their building owner for remedial works.
"This is in addition to the increased impact on the mental wellbeing of individuals held to ransom in this way at a time of steadily rising unemployment.
"Council believes it is time for firm action from the Government rather than continued broken promises, to avoid a repeat of the Grenfell Tower tragedy.
"Council therefore expresses its support for the End Our Cladding Scandal campaign and calls on the Government to lead a national effort and provide the funding to remove all dangerous cladding from all buildings by June 2022 at the latest, with the prioritisation of those blocks most at risk."