As parents across West Leeds make their choices on what primary school they want their children to attend, community reporter AMANDA JEFFERSON looks at a variety of issues affecting admissions in the area.
The January 15th deadline is looming for primary school preferences. Parents of children who are due to start school in September must place, in priority order, five primary schools which they wish for their child to attend.
Leeds City Council then use their own scale of priorities and distance from the school to allocate the necessary places.
This process allows parents some choice as to where they wish their offspring to attend school, but how does it affect the community?
Instead of attending the school nearest to where the child lives all sorts of factors can now be taken into account.
What is the school's Ofsted rating? Where did the school come in the SATs league table compared to other local schools? What extra-curricular activities does the school offer? Does the school have outside space and activities that the children regularly take part in? Does my local school have enough places for all the local children?
All the schools have visiting times, even presentations for parents to attend in the attempt to sell their school and the education they offer to all. The strange factor is that within our school system we operate to a National Curriculum so why are schools different?
The question of why is one school so different from another could be simply answered by the fact that all people are individuals and therefore differences occur.
But should there not be an attempt to make every school an Ofsted 'outstanding' or one that consistently tops the league table or even a school where the children leave being well rounded and genuinely nice young people?
School expansions
This strange element of choice doesn't seem to help when many of the area's schools are in consultation to expand.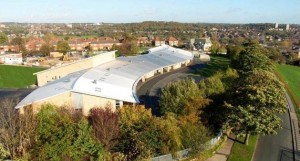 Pudsey Primrose Hill now accepts 15 more children per year, Pudsey Greenside will accept 15 more children from September. Hollybush primary will accept 30 extra children per year.
Consultations have recently been held to expand Bramley Primary by another 20 children per year.
Park Spring Primary will take another 15 children from September 2017. The Kirkstall/Burley/Hawksworth area is in dire need of new primary school places, yet no solution, as yet, is being offered.
Expansion of existing schools seems to be what the council prefer to concentrate on, but why can't West Leeds have new schools? If so many places are required then surely land can be found for new premises, playgrounds and playing fields?
The amount of new shops and facilities that have recently appeared in Kirkstall suggests that someone somewhere is focussing their sites on the area. With the devastating floods the whole country should now know where Kirkstall is!
The quality of education that the children of West Leeds receive should surely be the priority of the local council, making sure that the community has enough places, at a high standard, for all.
The strange way that choice of school is offered – yet the council make the final decision anyway – seems a little odd.
If there were enough places, all at a high standard, this choice/preference procedure would no longer need to happen.
Communities would have their children learning with their neighbours' children with no reason to worry that the children on the next estate were receiving a better education from a different school.
What do you think? Join the conversation and have your say in the comments below.