The full list of candidates for the 6 May Leeds City Council elections have been published today.
Leeds people will go to the polls to decide who they want to represent them on the council – and West Leeds Dispatch has the full list of candidates from Armley, Bramley & Stanningley, Calverley & Farsley, Farnley & Wortley, Kirkstall and Pudsey wards.
The current political make up of Leeds City Council is: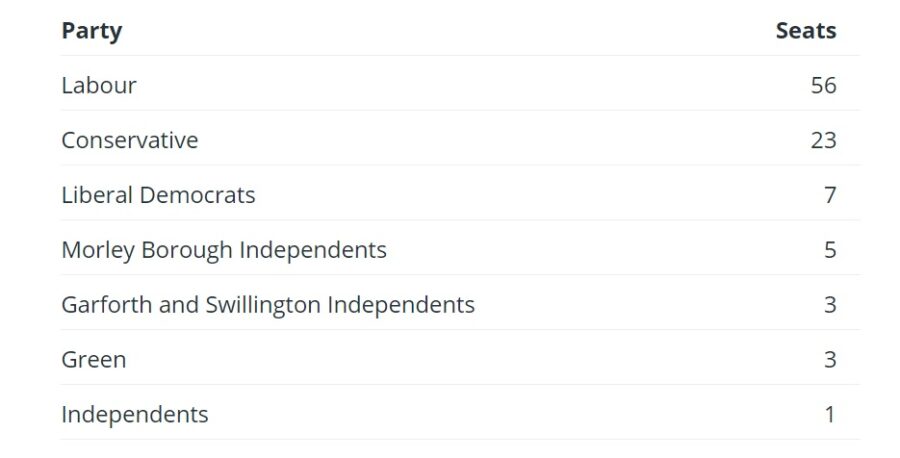 The following people stand nominated for election. There is one vacancy for a councillor in each ward.
Armley Ward Candidates
Bramley & Stanningley Ward candidates
Calverley & Farsley Ward candidates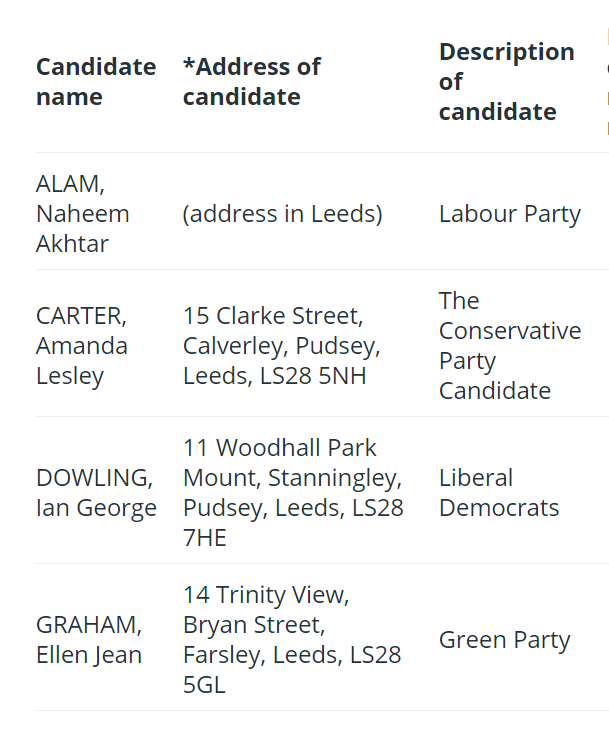 Farnley & Wortley Ward candidates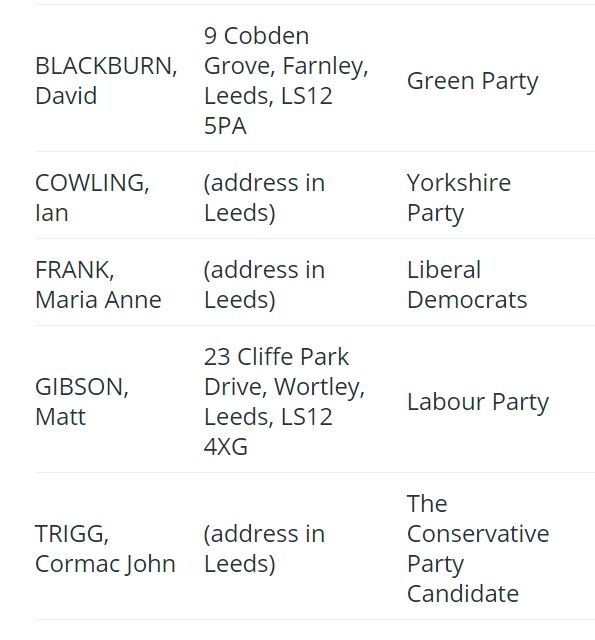 Kirkstall Ward
Pudsey Ward candidates
In England, if a candidate has requested not to make their home address public, the relevant electoral area in which their home address (or country if their address is outside the UK) has been provided. 
More details about the election can be found here.
West Leeds Dispatch will be contacting each candidate to provide a post explaining their policies and what they would do for their communities should they be elected.
This year's elections will also see the first mayor of the West Yorkshire Combined Authority elected. A full list of candidates standing for the combined authority can be found here.