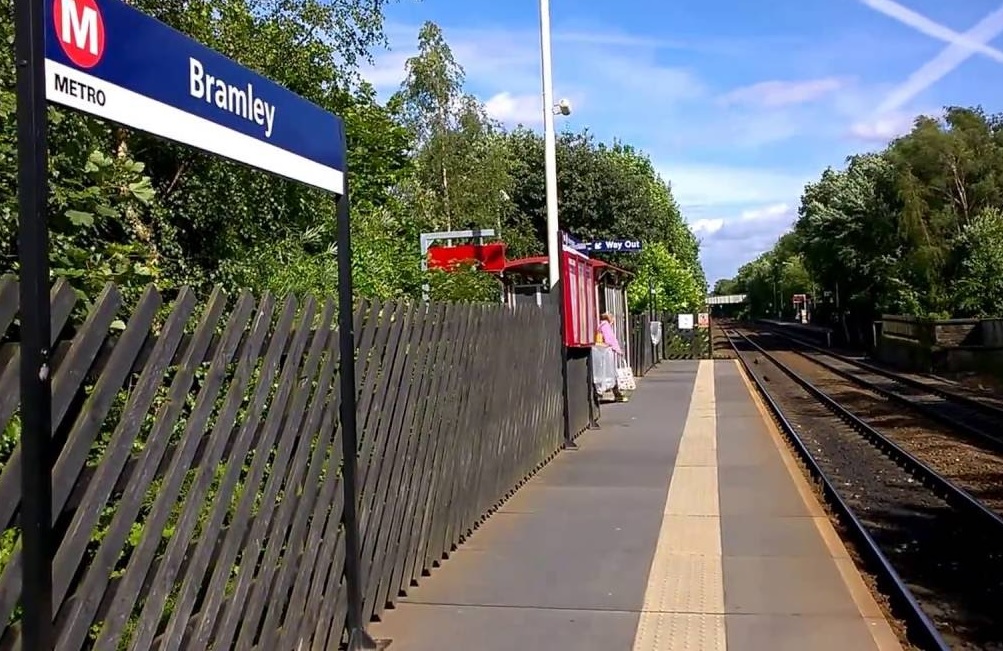 Government transport chiefs have reiterated their commitment to upgrade and electrify the existing line between Bradford Interchange and Leeds Station.
Previously announced upgrades to the line, which runs through West Leeds via Bramley and New Pudsey Stations, could deliver a 12-minute journey time and help decarbonise the railway within the next decade.
No specific timescale on the upgrade the line was confirmed by the Government this week. The proposals were originally proposed in their £96 billion Integrated Rail Plan published in 2021.
The announcement came as the government launched a study to look at options for running HS2 trains to Leeds and committed to reassessing evidence to improve rail connections in Bradford.
The Government says the Leeds Study delivers on a commitment made in the Integrated Rail Plan and will consider a number of potential options to run HS2 trains into the city centre.
It will consider capacity at Leeds Station and take into account local views, as well as factors such as disruption, economic development, value for money, affordability, deliverability and timescales.
Government will also reassess evidence to improve connectivity in Bradford, including examining the case for a new station.
The Leeds Study was promised 20 months ago when the Department of Transport published the controversial Integrated Rail Plan (IRP) and revealed it was planning to scale back plans for HS2 and Northern Powerhouse Rail.
It stated that the eastern leg of the high-speed rail line will stop at East Midlands Parkway and trains will then run on an existing line to Sheffield.
The announcement comes as the government formally responds to the Transport Select Committee's report on the Integrated Rail Plan. As part of this, the Department for Transport outlined to the committee that it expects to complete the Leeds Study in 2025.
The DfT adds: "During the course of the study, we intend to review the case for focusing development work on a smaller number of options taking account of evidence including costs, affordability, benefits and value for money."
The Leeds station and area options to be assessed will include but are not limited to:
new platforms at the existing Leeds station
non-infrastructure solutions, such as dwell times and timetable changes
implications of the different options to run HS2 to Leeds on the wider network, such as capacity at Sheffield Station
opportunities for West Yorkshire mass transit to release capacity at Leeds
The government also promised £40 million to West Yorkshire Combined Authority to support its development of the mass transit system, which will deliver integrated public transport options and offer a greener, quicker and more reliable option of travel.
A proposed line could provide better links between Leeds and Bradford and go through West Leeds.
Construction is due to begin in 2028 and be completed by 2040.
Sponsored content