Voters in Armley Ward will go to the polls on Thursday May 4, 2023 for the Leeds City Council elections. Voters will be electing one councillor.
Voters are reminded that from this year photo ID is needed to vote at polling stations. More details here.
Your West Leeds Dispatch has written to candidates asking them for a statement of up to 300 words and a head and shoulders photograph to help you decide who to vote for. Here are their responses…
CUNNINGHAM, Lou – Green Party
8 Arksey Terrace, Armley, Leeds LS12 2NQ.
I am delighted to be standing as the Green candidate for Armley.
I love Armley. I have lived on the Aviaries for almost 20 years, made it my home and raised my son here. As well as working as a nurse in a local public health service, I have been an active campaigner for local communities in Armley for many years, working with local voluntary groups and organisations such as Friends of Armley and Gott's Park and the newly formed Armley Action Team.
Issues that matter to me, especially as a mum and a nurse, are health and social care, family and youth provision and the environment. Other areas which I feel are at the heart of community wellbeing are housing and community safety.
As your councillor over the past four years I have worked hard with our community on the issues which you have told me matter the most, including:
Community Safety
Housing
Cleaner Neighbourhoods
Road Safety and measures to reduce speeding
Protecting our green spaces
I love representing Armley, it is my home and my heartland – my work here is not done.
I am very proud to have been given the chance to make a difference and hope that you will trust me to continue the work that I have started. I promise that I will continue to be available to hear your concerns and ideas and to work with and for our community.
As a Green councillor I am free to be a strong, independent voice for our area and to speak up and put Armley ahead of party.
If you would like me to continue to be a strong voice and community activist as your councillor, working hard for Armley for another 4 years then please vote to re-elect me on 4 May.
KOVACS, Tamas – Conservative Party
Address in Leeds.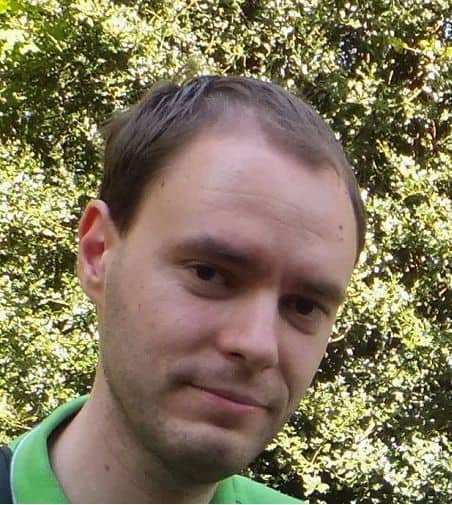 I work in education and people and communities are my passion. I never look at anyone's background and believe in the power of teamwork and goodwill. I know that an effective teamwork could use the huge potential of Armley.
All the residents should be listened to and no decisions should be made without public agreement. I want to make democracy work in our great local community and I want all the elected representatives to be visible, transparent and accountable.
I am planning to be active via regular online and face-to-face surgeries where residents will be able to express their concerns and ideas and I keep my door open even for the smallest concerns.
If I am elected I will be a strong voice of our community in the Council and in every relevant forum.
My top priorities for Armley:
1. Regular consultations with residents to make sure that everyone is involved in shaping our community and making decisions – weekly surgeries and online availability
2. Visible and transparent representation in the council and influencing the council as a whole to be transparent and accountable – to achieve common goals
3. Safer and cleaner streets – arranging community activities where anyone can contribute to my safer and cleaner streets strategy
4. Reduce anti-social behaviour and more police on the streets – consultation with West Yorkshire Police and the West Yorkshire Mayor to make formal agreement on police presence and an effective neighbourhood programme
5. Improving health via outdoor activities for children and families – getting together as community to arrange programmes and facilitate participation of families and children.
McDONALD, Edana – Yorkshire Party
60 Third Avenue, Armley, Leeds, LS12 1LA
I am a soon-to-be mother of three who is a committed volunteer within a community centre providing various services to local residents in Armley.
I am standing for election because I can see the problems that are faced by people in Armley.
These issues would include dealing with poor local housing conditions, problems with schools, increased poverty, local infrastructure and services which need improvement and more funding, poor roads and indeed the scourge of anti social behaviour.
Armley has a hub of diverse talent that is reflected in its local scene and shops.
More investment is needed to take this forward.
Labour have long dominated the political scene in Armley and over time, things have got worse, not better. They waste money on so many projects that do not benefit you and with increased deprivation comes increased council tax bills.
The time has come to change this.
Do not give them another chance. They don't deserve it.
By voting for me you will be listened to and you will have a voice on council that cares.
My life is in Armley and I want the future for all our families here to be a positive one.On May 4th 2023 Vote Edana Niamh McDonald (Yorkshire Party)
MILLER, Jim – Independent
Address in Leeds.
PARNHAM, Andy – Labour
11 Park Crescent, Armley, Leeds, LS12 3NL.
I've lived in the heart of Armley for over 20 years. My children attended local schools and I have worked as a support worker in our community for many years, helping to run groups for adults with mental health difficulties, and learning disabilities.
I am proud that Armley Labour Party have chosen me as their candidate for the local elections. If elected, I am determined to repay that trust by doing my very best for Armley.
After talking to lots of you on the doorstep this year, my pledges represent your concerns. If elected, I promise to work hard to fulfil them.
• Tackle dangerous driving with new road safety measures.
We need more enforcement of our roads to prevent dangerous driving. I will campaign for safer speed limits and traffic control.
• Crack down on crime and anti-social behaviour with more officers in our community.
Our community has sadly seen the consequences of crime. I will campaign for more police on our streets and investment in youth services.
• Clean up our streets.
I have already got fly-tipping across Armley removed and will continue to, along with organising regular litter picks.
• Deliver Selective Landlord Licensing in Armley.
Many residents struggle with unsafe properties. I pledge to campaign for landlord licensing to ensure everyone feels safe in their home.
• Stand up for local residents in the cost of living crisis.
I will work with local organisations to help residents who need support.
I promise to work closely with your current Labour councillors to fight for Armley every day. I will hold weekly surgeries and continue to get out to speak to residents regularly.
After 4th May, either Labour or the Tories will be running the council, let's return a Labour councillor in Armley to keep the Tories out!
WALKER, Dan – Liberal Democrat
Address in Leeds.