A senior councillor has called for an inquiry into the delivery of the £29 million cycle superhighway, which cuts through West Leeds.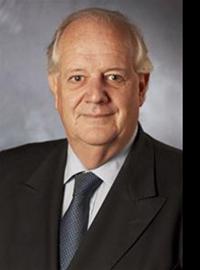 Calverley and Farsley Conservative councillor Andrew Carter has tabled the motion to be considered by all 99 Leeds councillors at a full meeting of Leeds City Council tomorrow (Wednesday).
Cllr Carter's motion calls for a comprehensive Leeds Transport Strategy to be developed and delivered as a matter of urgency following the recent collapse of the £173 million Leeds trolleybus scheme. The motion adds:
"Council further notes the resident complaints resulting from the delivery of the cycle superhighway and calls for an urgent review of this project and how it fits with wider transport aims such as road safety and the overall ambitions of the city."
The white paper motion can be read in full here.
Construction of the cycle superhighway has affected local businesses and there have been concerns about communication during the project.
The CityConnect cycle superhighway, which had a soft opening for cyclists yesterday despite work continuing on it, is a segregated cycle route running from Seacroft to Leeds city centre, along the A647 before finishing at the new Broadway shopping centre in the heart of Bradford.
The Government-funded project is designed to encourage more people to take up cycling and klead healthier lifestyles.
Details on ongoing roadworks in the Stanningley area can be found here.
The first regular bike bus between Leeds and Bradford was due to be held today.
UPDATE 10.30am, June 29: West Yorkshire Combined Authority have issued the following statement:
Cllr Keith Wakefield said:
"The many cyclists who are telling us they can' t wait to use the new Cycle Superhighway when it opens this week can do so in the knowledge that is has been designed with safety at its heart.

"Considerable numbers of them are likely to have taken part in the almost 100 consultation events we held along the length of the route. Others may have been part of the Stakeholder Group of interested residents, businesses and community organisations that we set up as well as seeking input from experts across the country on the scheme' s design via the Advisory Group.

"This is how we have managed to create a safe, segregated route 23km that keep cyclists away from the traffic conditions they find intimidating while at the same time meeting the needs of other road users.

"Cycling is a key element of the integrated ' Metro-style' transport network that West Yorkshire Combined Authority and the LEP committed to developing and once the route is open we will be monitoring it and speaking to people using it to ensure that any lessons learnt are taken forward to the next phase."
Councillor Richard Lewis said:
"Cityconnect, which was only possible due to central government funding for this specific scheme, gives us the opportunity to move up a gear in our attempts to get more people moving about the city in a healthy and sustainable way. It's not just the cycle superhighway, but also includes towpath and other improvements to help people cycle in the city.

"We will, of course look to learn lessons from these works, as we would with any major scheme. The real test is how it works when it is open, which neither Cllr Carter nor I have seen yet. I look forward to seeing people cycling along the superhighway when it opens in the next few days."