By David Spereall, local democracy reporter
Leeds Council is carrying out testing for radon gas levels in nearly 10,000 homes across the city, in a move it's described as "robust and proportionate".
The council confirmed in April it was testing as a "precautionary measure" alongside the UK Health Security Agency (UKHSA), but insisted there was "no suggestion" residents and their properties were at risk.
Radon is a natural, odourless and invisible substance which is in the atmosphere everywhere, albeit generally in small doses. High levels of it, however, have been linked to health problems and cancer.
Just over 9,100 council properties have been identified by the UKHSA as having between a one and five per cent risk of having excessive radon potential, a council scrutiny meeting was told on Thursday.
It is in these homes that the council is testing, with Morley, Middleton and Rothwell the areas where the risk, although still believed to be very low, is higher than in other parts of the city.
A further 45,000 council homes are believed to have a risk factor of between zero and one per cent. Privately owned properties, which could be just as easily affected, are not included in the data.
Adam Crampton, the council's head of property management, told the meeting: "Radon gas is not just a risk in Leeds, it's UK-wide. There are areas of the country, particularly in South Wales and south-western England, where it's a signficantly higher risk than in Leeds.
"There's little by way of data or information to support any concern that it's a higher risk in Leeds, be it empirical or anecdotal. But equally that doesn't allow us to prove that the risk is low.
"In consultation with the UKHSA, we've developed what we perceive is a robust and proportionate approach to testing right across the city."
The issue was brought to the council's environment and housing scrutiny committee by Middleton councillor Wayne Dixon (SDP), who said he wanted "reassurance" that people are safe.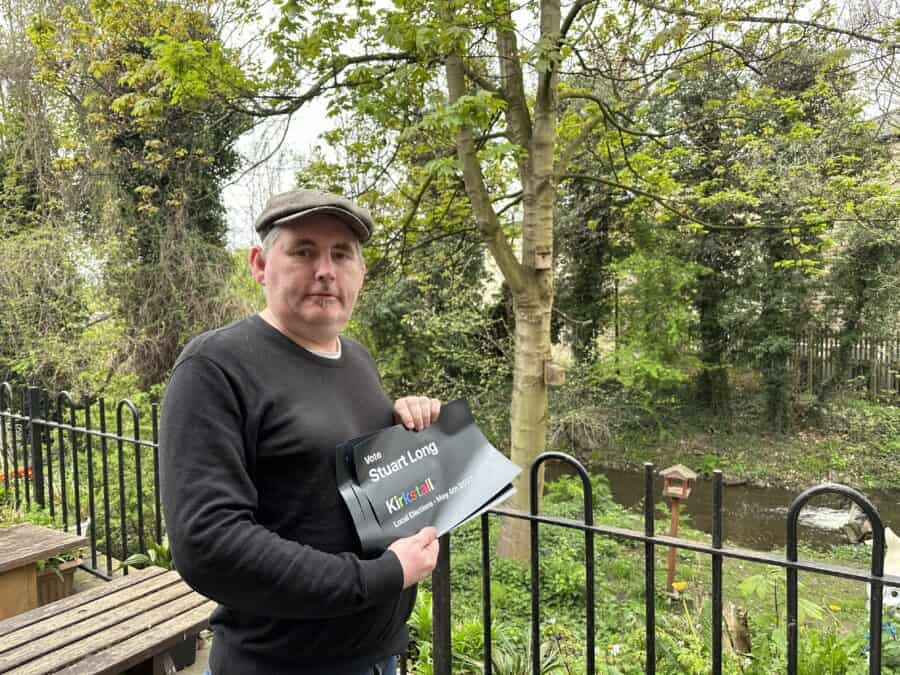 The matter has also previously been highlighted by campaigner and Kirkstall resident Stuart Long, who claimed his mum's death from ovarian cancer was linked to radon gas levels in that part of the city.
Mr Long, of Stanmore Grove, stood in May as an independent candidate at the local elections in Kirkstall on that platform. He is campaigning to get the council to take the issue more seriously as a health authority and to better protect both its social rented tenants and its home owners across the city.
Dawn Bailey, the council's chief officer for public health, said high levels of radon were linked to a greater risk of lung cancer, although smoking remains the biggest cause of the disease.
But she told councillors that places such as Kirkstall, Morley, Middleton and Rothwell were not "outliers" for lung cancer deaths, meaning there are generally no more cases there than in other areas.
She added: "But we're very vigilant and we'll keep an eye on this. We're working with partners to make sure this continues to have the attention it needs."
To check if your area has a high risk of Radon, use the map here.
Sponsored content