Leeds City Council is consulting on closing half of the city's council-maintained bowling greens, according to a paper on the authority's own website, writes Richard Beecham.
A consultation document states that one of the proposals to help plug the authority's projected £118m budget gap for next year is to close 50 percent of all public greens maintained by the council in order to save around £83,000 a year.
The council wants to reduce the number of bowling greens managed and maintained by them from 62 to 31. The consultation document states this could be achieved in a number of different ways or by combining different approaches.
Options include:
Individual clubs taking over and being responsible for green and building maintenance via an asset transfer.
Removing winter greens from the maintenance schedule.
Reduce the number of summer greens on multi-green sites.
Closing greens based on member numbers or
Focusing provision in 'hubs' across the city.
In West Leeds, greens can be found in Armley Park, Bramley Park, Stanningley Park, Calverley Victoria Park, Farsley Westroyd Park, New Farnley Park, New Wortley Recreation Ground, Western Flatts Park in Wortley, Burley Park, Pudsey Park and Tyersal Park.
It is understood the council is set to formally announce the consultation on Monday, November 16.
One of the heads of Leeds's Crown Green Bowls Association (CGBA) has said he was "disappointed" at the document, adding the council would save such a small amount by damaging an activity that is vital to so many elderly people in the city.
The council's consultation document states:
"There is an overall cost of around £4,000 per green largely made up of labour costs representing a total cost of £248,000 for all 62 greens. As indicated, the level of income (from members' fees) in 2019/20 was £43,000 and therefore the net level of subsidy is around £205,000.

"The net saving would be £83,000 each year which takes account of an assumed income reduction if 31 greens were closed along with making due allowance for the capital cost of re-landscaping any greens removed. It would also enable a reduction of 4.5 full time equivalent gardeners."
Secretary of the CGBA Steve Olivant said:
"It is very disappointing to hear. I am 55, and considered one of the youngsters – most of the bowls players are 60 or 70-plus.

"It's really the only time some of them get the sort of social interaction, so I know it's going to be a big shock to them.

"I know it's only 50 percent, and bowling numbers have been going down, but we do have a thriving junior section as well.

"We do understand with the current financial climate that the council is struggling to find money, but that figure does seem quite low compared to the benefits it brings for so many people."
Due to Coronavirus restrictions, the 2020 bowls season was unable to go ahead, due in no small part to the vulnerability of many of the players. Mr Olivant is concerned that the current lack of social interaction faced by many of the players could continue long after a Covid vaccine if the closures go ahead. He said:
"I keep regularly in touch with bowlers, and everybody is missing it. It's a friendly game, so it's the social interaction I am worried about – it's great to get out in the fresh air and meet new people.

"It's a small but vital bit of older people's recreation – sometimes it's the only time they get out of the house."
The consultation can be found here. The deadline for responding is on Monday, 14 December at 5pm.
'Closures go against policy of promoting active lifestyles'
Calverley & Farsley Tory councillor Amanda Carter has criticised the council for the proposals.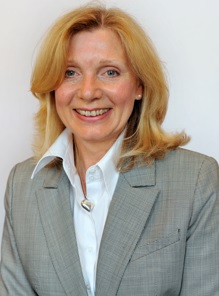 Cllr Carter is encouraging residents to take part in a four-week consultation on the
proposal to let council officers know the views of users.
She criticised the lack of options available to take part in the consultation for those without access to the internet, which may exclude regular users of these facilities from participating and 'skew' results. Cllr Carter added:
"This proposal goes completely against the policy of promoting active lifestyles within this city. Bowling is one of the few sports that people can take a full and active part in as they get older.

"Bowling clubs and leagues offer a valuable resource for maintaining social contact and mental wellbeing. Some people who go bowling may not have large circles of friends to call on and bowling offers one of the few escapes they can take part in.

"I would urge residents to take part in this consultation before the December closing date and make their views crystal clear to the Council what they think of this proposal. If you are unable to access it online, please contact your local councillor to raise it on your behalf."
Leeds City Council leader Coun Judith Blake (Lab) has previously warned there would have to be further cuts to council services if Government did not provide a financial bailout in the coming months. She also pointed to the years of austerity and cuts inflicted onto the council by the Government.
A report discussed at last month's decision-making executive board outlined an "overall anticipated reduction in the workforce for 2021/22 of 617 posts". The council said it would "make every effort to avoid any compulsory redundancies being made."
Support independent community led journalism in West Leeds…