Controversial plans to charge motorists up to £50 a day to improve air quality in Leeds have moved one step closer.
Proposals for a Clean Air Charging Zone – which would tax high-emission buses, HGVs and taxis in the city – were put before Leeds City Council's decision-making Executive Board this week.
The clean air zone in West Leeds would start at the Outer Ring Road, with only Pudsey and Calverlry outside it.
Leeds City Council deputy leader James Lewis (Lab, Kippax) said of the strategy:
"I don't think anyone would argue against doing this work, and in the directive we are under we have to work very quickly.

"There will be a report next month looking at the additional measures around the areas of illegal air quality to improve it.

"In addition to the charging zone, we are looking at things that we can encourage the take-up of low emission vehicles, working with the government on Highways England roads, such as the M62 through Leeds."
He added that the council has ambitions to set up a scrappage scheme for high-emission vehicles.
The scheme would see high-emission HGVs and buses being charged £50 a day, while taxis and private hire vehicles registered in the city would pay £50 a week.
It is hoped that the measures will encourage motorists using the city centre to drive modern, greener vehicles – which would not be charged.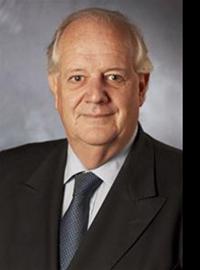 But Conservative group leader Cllr Andrew Carter (Cons, Calverley) said he worried private hire vehicles from Leeds could be unfairly penalised.
He said:
"I am very concerned. It seems to me to be essential that the Government needs to come up with a register for taxis and private hire vehicles.

"It would be very easy for private hire vehicles to drive in through our charging zone and not be charged, where a vehicle from Leeds can travel elsewhere and will be charged. This is unacceptable and unsustainable.

"We will be writing to secretary of state Michael Gove urging him to make it happen sooner rather than later."
The executive board agreed to put the plans to public consultation later this year.