Council tax is set to increase by almost four per cent next year, as Leeds City Council plan to make a further £23 million worth of cuts to its departments, writes Local Democracy Reporter Richard Beecham.
The authority announced early plans for its forthcoming budget for 2020/21, and claimed the rates rises of 3.99 per cent were "in order to meet rising costs".
A report is set to be considered by the council's executive board at Civic Hall on Tuesday, January 7, and also shows how the council aims to make another £23.24 million of savings over the next financial year.
But Leeds City Council insists it has no proposals for "large-scale compulsory redundancies", which led to around 3,000 job losses between 2010 and 2019.
The plans follow the Local Government Finance Settlement, which was delivered today, and contains a one-year funding agreements for next year with a spending review to be carried out by the government to determine the funding position after 2021.
The rates rise is expected to generate the authority an extra £17 million, but costs for the council are expected to increase by £47.9 million, with nearly half of this being related to inflation.
In a breakdown of the council's spending plans, it added that more than £10 million of the savings would come from its Adults and Health budget, while the communities and environment; and city development budgets would see cuts of £4.78 million and £3.11 million respectively.
But information from the authority adds: "In terms of staffing levels, the budget for 2020/21 sees the position from previous years continue with no proposals for large-scale compulsory redundancies, as the council has reduced in size by over 3,000 employees between 2010 and 2019."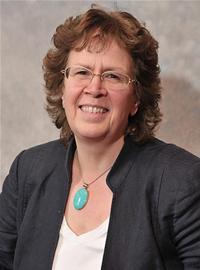 Leeds City Council leader Judith Blake said: 
"The financial position remains challenging with another year ahead where significant savings need to be made.

"We remain committed to protecting front-line services and investing in support for our most vulnerable young people, families and adults, as well as creating opportunities for everyone in all of our communities.

"Despite these challenges, we will keep doing everything we can to tackle poverty and inequality as a compassionate city with a strong economy, continuing to lobby for the resources we need, embracing new ideas and supporting innovation.

"Everything we do will also be mindful of the impact of climate change, in keeping with our declaration of a climate emergency earlier this year as we strive to make Leeds a carbon-neutral city."
The 2020/21 initial budget proposals will now be considered by councillors and stakeholders, together with a survey running on the council's website after the executive board meeting on January 7, 2020.
The final plans will then be discussed by the executive board on Wednesday, February 12 before being debated and voted on at the full council meeting on Wednesday, February 26.