Labour leader Jeremy Corbyn was in Kirkstall and Burley today visiting businesses affected by the Boxing Day floods of 2015, writes Jill Buckley.
Mr Corbyn visited the area as part of a media campaign to draw attention to the needs for flood defences, just short of three years after the River Aire broke its banks.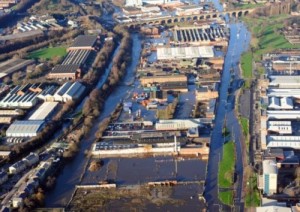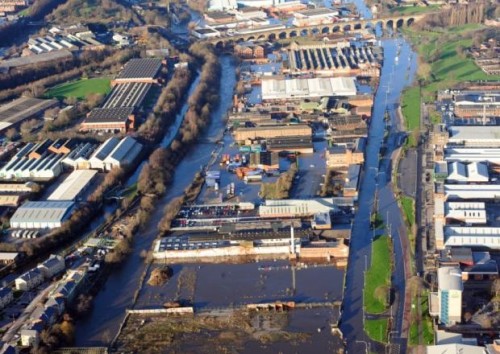 He was welcomed by Kirkstall councillors Fiona Venner, John Illingworth and Hannah Bithell, Leeds West MP Rachel Reeves and Leeds Central MP Hilary Benn.
The leader of the opposition visited Indian Restaurant Sheesh Mahal, which finally reopened 15 months after the floods in February 2017.
Sheesh Mahal first opened almost 30 years ago and is a much-loved part of the local community, with equally loved owner Azram Chaudhry.
He also visited Open Source Arts, a community space in an urban setting providing the opportunity to nurture creativity through collaboration with others, open to amateurs, professionals, performers, makers, community groups and collectives.
They run a full programme of events and workshops, more details of which can be found on their website.
Founders Cat Hyde and Kate Moree and colleague Tom Atkinson welcomed Mr Corbyn to Seagulls.
Seagulls started around a kitchen table in 2001 and became a limited company in 2004. They collect and re-use over 170 tonnes of paint a year and to date have saved 842 tonnes of paint.
In addition they have 50 volunteers in essential roles between their paint store and community arts project, Seagulls Mosaic. In 2017 they won the Social Enterprise Yorkshire and the Humber Social Enterprise of the Year Award.
There was also a visit to tapas restaurant Viva Cuba and he had a go on the wall at the Climbing Lab.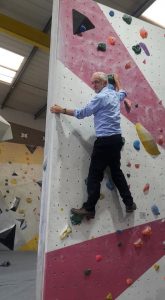 Community spirit shone through in the aftermath of the 2015 floods. Local, and not so local, residents pitched in to help local businesses at the clear up. West Leeds Dispatch reported their efforts at the time.
The government has said that it cannot provide the £112 million needed to properly protect the city and instead has pledged just £65 million towards Phase Two of the city's Flood Alleviation Scheme.
A cross-party delegation of eight local MPs and council leaders will meet Floods Minister Theresa Coffey later this month to ask for the £47 million they say is lacking to protect the city from future flooding.