Do you know someone who does good in the community? Someone who puts in a little extra to help others? writes Jim Corah.
Perhaps you have a friend, neighbour, or family member who you think deserves appreciation for their efforts?
Now's your chance! Here at West Leeds Dispatch we want to hear your nominations as June's West Leeds Good Egg.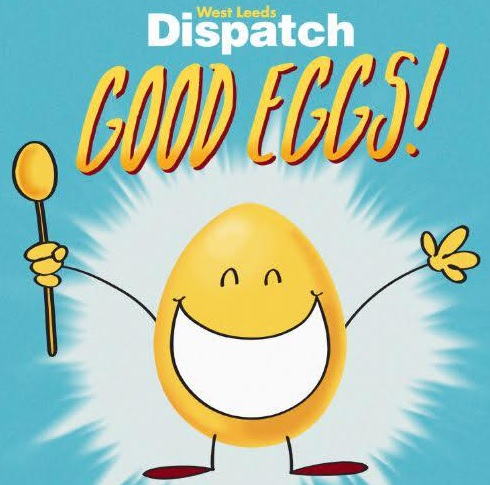 So tell us. What do they do? Where do they do it? Why do you think they need celebrating?
Absolutely anything that contributes to the fabulous West Leeds community will be considered. A local sports club organiser, mental health support group leader, dramatic amateur dramatics performances, community gardener … the list is endless.
We like to celebrate our wide West Leeds community and we believe that those volunteers who put in their time and effort deserve celebrating with the loudest klaxons.
June's winner will receive a free pass for a week of swimming, gym use or the steam room at community-led Bramley Baths.
So get nominating using the form below!
Closing date is June 30, 2018.