Words: Jill Stocks
Photos: Jill Stocks and Dexter M
Kirkstall's popular West End House finally received its delayed CAMRA Community Pub of the Year award for 2019.
The honour was shared on this occasion with the Chemic Tavern in Woodhouse, with the official presentation having been delayed for three years due to the coronavirus restrictions.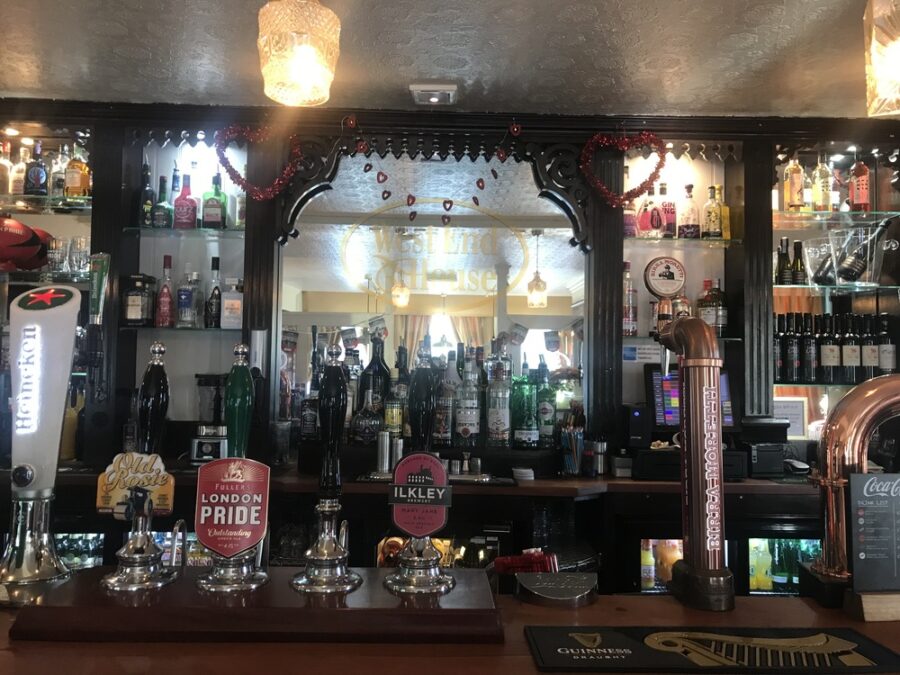 Landlady Tammy Paton received the award from Leeds CAMRA chair Mike Hampshire. Mike said of the award:
"West End House is a fabulous community pub, giving the people living in the local area a great space to share. They have also been key financial supporters of local community groups and it's well deserved that they won Leeds CAMRA's Joint Community Pub of the Year Award for 2019.

"Although we were a few years late handing this certificate over, it was fully evidenced on the award night exactly the reason why the pub is still so deserving. Friendly staff and customers in a warm, welcoming environment. Of course, the beer was extremely well kept too."
Tammy took over the West End House in 2017 and is pleased that their role in the community has been acknowledged:
"It was such an honour to win Community Pub of the Year 2019.

"It's nice that our community recognises the work we do here as a team. But we just see it as giving back to them as much as they have given to us. As always it's a pleasure to serve our community and we are here to help whenever we can."
The West End House was established in 1867, the first licensee being William Tordoff, one of the Tordoff brothers who held licenses in premises across West Leeds, and has been part of the community ever since, with a list of prestigious landlords and landladies.
Current landlady Tammy took over from Paul Gill and Robert Trainor, who were incumbent for 25 years until their 2017 departure for pastures new.
The West End has pub quizzes every Tuesday and Thursday, Rock and Roll Bingo on Saturday nights and a highly rated food and beverage offering. Sky Sports and BT Sports show all major live sports action. WLD also holds regular community quiz nights there.
Opening hours are every day from noon till late. You can read more or book a table via the website or Facebook page.