This year is turning out to be a blooming year for Kirkstall in Bloom, writes group treasurer James Corah.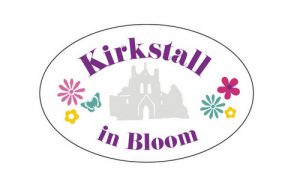 Last November we celebrated the 150th anniversary of the Drink and Be Grateful fountain (opposite Kirkstall Leisure Centre) and this year we're entering Yorkshire in Bloom. Not bad for a group of community gardening volunteers!
Judging for Yorkshire in Bloom will take place in mid-July. The KiB committee has been working out ideas about what it would like to do that shows of Kirkstall centre off, and with the help of members of the community we think we've got some pretty good plans.
While we are particularly proud of our Drink and Be Grateful garden and the planters around the Cenotaph, KiB wanted to do things to make Kirkstall even more blooming marvellous. Starting on Sunday 8 May 2016 a group of volunteers did something that has not been done for ten, possibly twenty years: cleaning up the goit.
An amazing morning of tidy up. You were all *epic* There was sun, mud, squelches, wellies, brambles, laughs & more. All the #kirkstall love

— Kirkstall In Bloom (@KirkstallBloom) May 8, 2016
Around 15 volunteers spent a couple of hours litter picking along the goit and its banks, moving rocks from the bed of the stream and generally tidying the area up.
Initially we thought we would clear ten-twenty metres up the goit, though through the amazing efforts of our volunteers we managed to clear all the way up the stream to the bridge that leads to Kirkstall Abbey.
The list of items we picked up included a vinyl record (unfortunately we're not able to confirm whether it is Handel's Water Music), a DOT matrix printer, lots of cans and glass bottles, a football, and a Kwik Save trolley.
Unfortunately there were parts of the goit too difficult for us to reach this time, but we will finish the clean-up.
Aside from clearing out the goit, the other exciting development we've had is that the masonry along the back wall of the Drink and Be Grateful Fountain garden has been repaired by Hyde Park Source.
This is to allow a mosaic to be installed by Seagulls Paint, which has been supported with help from Councillor Lucinda Yeadon, Sarah Geary, and Seagulls Paint (to name a few).
How amazing is it to see this again! Go @_YourCommunity superb work so far 😀 #kirkstall pic.twitter.com/5Y6xyBX015

— Kirkstall In Bloom (@KirkstallBloom) May 10, 2016
Kirkstall in Bloom is a voluntary community garden group working together to transform our everyday public places.
We usually meet on the last Sunday of the month for a couple of hours of gardening, no experience is necessary and tools and gloves are provided.
Our next session at the end of the May will be over two days. On Saturday, 28 May 2016 we will be clearing out the winter bedding around the Drink and Be Grateful Fountain, and on Sunday, 29 May 2016 we'll be planting ready for the summer.
All are welcome and there will be cake. Details are on Facebook and our notice board at the Drink and Be Grateful Fountain.
Contact us via Facebook
Twitter: https://twitter.com/KirkstallBloom or email: KirkstallinBloom@gmail.com.