A report to be considered by senior councillors has said floods similar to Storm Eva in 2015 cannot be ruled out until flood defences have been installed in Leeds.
The recommendations include the need for comprehensive flood protection measures for the whole River Aire catchment area, as well as for the catchment areas of the River Wharfe and the River Calder.
Part of Kirkstall and Kirkstall Road in Burley were left under several feet of water when the Aire broke its banks on Boxing Day 2015.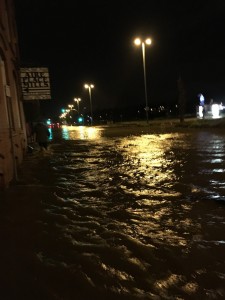 At the meeting, the decision-making executive board will be asked to approve sending a copy of the report and its recommendations directly to the Secretary of State for the Department of Environment, Food and Rural Affairs (DEFRA) Andrea Leadsom.
The recommendations state:
"That secured future investment for flood alleviation schemes is critical to reducing the likelihood of a repeat of the devastation experienced in December 2015 across Leeds."
Phase one of the Leeds Floods Alleviation Scheme, which includes moveable weirs and other measures along the River Aire from Woodlesford to the city centre in a £45 million project, is due for completion this summer.
Design and feasibility work is currently being undertaken on the next phase of the scheme upstream from the city centre to include the Kirkstall corridor, which was badly hit by the floods.
Confirmation of full funding for phase two or any further investment in Leeds has yet to be received and the report continues: 'It is also evident that there needs to be absolute clarity about funding of this work…until it is confirmed and the associated work undertaken, a repeat of the Storm Eva event cannot be ruled out'.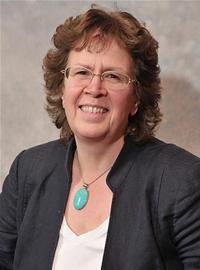 Leader of Leeds City Council Councillor Judith Blake said:
"This exceptional report reiterates what we have been saying since the terrible events of Christmas 2015 that Leeds needs and deserves comprehensive flood alleviation measures to be funded and put in place as quickly as possible.

"It calls for a full catchment and three rivers approach with measures to protect all communities and businesses vulnerable to flooding, which is the only way people across Leeds will ever be fully reassured that everything has been done to reduce the chances of flooding like that ever happening again.

"It sends a very clear message to the Secretary of State, and we are very keen to continue our discussions with the government over speeding up the process to get these protective measures in place as quickly as possible."
The council's decision making executive board meets next Wednesday in the Civic Hall.