Plans to build more than 200 properties in the heart of Kirkstall have been approved in principle by planning chiefs today.
Developers Artisan received permission to build 183 flats and 80 'townhouses' at its Kirkstall Place development following a two-and-a-half-hour debate at Leeds City Council's city plans panel.
Plans, which also include demolishing several buildings on the site, were accepted in principle with details delegated to officers for final approval.
The development will comprise 32 one-bed and 151 two-bed apartments. The 80 townhouses would be a mix of two, three and four-bed units. Work is due to take three years and should start later this year.
Councilllors heard the there had been more than 50 objections, with concerns ranging from claims of a lack of affordable housing provision to highways, traffic congestion and green space concerns.
They were told that developers Artisan had increased the number of affordable housing units to 36, had added a pocket park to the site and had offered £10,000 for extra planting in the area, potentially off Commercial Road.
Addressing the committee, Kirkstall councillor John Illingworth said all three Kirkstall councillors wanted more time to speak with developers following late changes to the scheme and called on the panel to defer their decision. In a joint statement, he told the meeting:
"We are close to agreement on affordable housing, but we have a derisory offer on greenspace, and highways commitments are inadequate. There is concern about air quality on Kirkstall Hill, where long queues of standing traffic will be very close to three storey terraced houses. This could create a canyon and we don't want a repeat of the A65.

"There is also concern about parking spaces: there is barely one space per dwelling, in line with emerging climate policies. This needs a wide area scheme to regulate parking in nearby streets. We must be sure that pedestrian crossings are OK.

"We are seeking £400,000 for off-site green space – a tiny fraction of the overall profit and the cost of just one house and one flat in the current scheme.

"There is a hidden actor in the room. We all know that Tesco are steering the process because they paid a ridiculous sum for their land and now face a phenomenal loss. The Artisan land is almost worthless once the abnormal costs are factored in. Kirkstall residents cannot bail out Tesco."
Resident Stuart Long also questioned the number of apartments in the area in light of this, the Kirkstall Forge Development and others. He said there would be an inevitable increase on heavily congested roads like the A65.
Speaking for developers Artisan, Clive Wilding said the company had carried out extensive consultation with local councillors and the community.
"This is a challenging site, but we have listened to concerns. We have created more family homes. We've increased the amount of affordable housing and open space on the development.

"I totally understand the highways concerns. We are offering an innovative travel plan to encourage people to use the car less.

"We aim to raise housing standards with a lower carbon design with this development."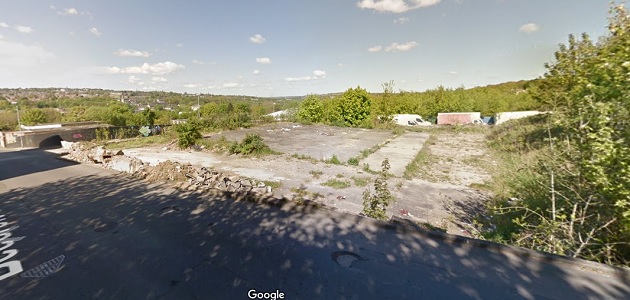 Councillors debated at length issues with traffic and pollution in the area, but council planning officers said this development was not expected to substantially exacerbate existing problems. Some councillors found the scheme
Councillor Colin Campbell (Otley & Yeadon) labelled Kirkstall a 'traffic disaster area' but added this was a bigger problem than this application. He said:
"This is a very difficult site and an almost impossible site to develop. The combination of a difficult and derelict site, the developer's desire to get on with it this year and the attempts by the developer to deliver a quality design means we have to accept some compromises.

"This is potentially a good development which solves the problem of an eyesore at the heart of Kirkstall."
Cllr Neil Walshaw (Lab, Headingley) said the perimeter of the site needed increased planting to shield the development from polution and break up the brickwork, but added: "There is an awful lot of good in this application, particularly in terms of sustainability."
Cllr Graham Latty (Cons, Guiseley & Rawdon) said: "I think this is a perfectly acceptable proposal. Between here and Leeds
Council officers concluded: "This scheme is considered a significant regeneration opportunity that would contribute positively to the regeneration of a vacant brownfield site. It is acknowledged the proposals create a predominately residential use of the site which is allocated for a larger commercial/office use. However, the application proposal will create a lower impact in relation to vehicle trips and thus highways movements and this should be given material weight.
"In this instance, conflicts have been identified with policies relating to the provision of on-site green space and affordable housing which do carry weight. However, the benefits of ensuring redevelopment of a largely derelict, vacant brownfield site and providing housing to contribute to the Council's ongoing housing supply also attract weight.
"Given the identified viability issues and specific site constraints it is considered, on balance, the benefits of the proposal weigh against identified conflicts and as such the application is recommended for approval."
Plans for the site include flexible commercial floorspace which could be used as shops or offices.
The plans were approved by councillors, with two abstentions. The proposals will now go to the council's chief planning officer for final approval. This includes negotiating a raft of planning conditions – including green planting around the edge of the site, an overage clause and a s106 agreement between the council and developer.
You can read the full council report recommending approval for the amended proposals – and the conditions the developer needs to meet – here.