Words: Richard Beecham, local democracy reporter
The leader of Leeds City Council has announced his top team for the coming year, as executive board portfolios are set to be confirmed at Leeds City Council's annual meeting.
The arrangements, say the council, reflect a "commitment to championing a strong and compassionate city which delivers sustainable inclusive growth enabling health and wellbeing for all, while addressing the climate emergency".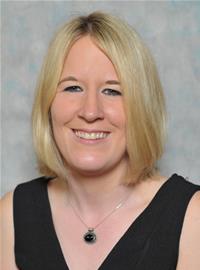 Coun Lewis became council leader earlier this year, and his executive board team is set to remain unchanged, with Kirkstall councillor Fiona Venner retaining her position as an executive member.
The new portfolios are:
Coun James Lewis, Leader of Council
Coun Debra Coupar, Deputy Leader and Executive Member for Resources
Coun Jonathan Pryor, Deputy Leader and Executive Member for Economy, Culture and Education
Coun Salma Arif, Executive Member for Public Health and Active Lifestyles
Coun Mary Harland, Executive Member for Communities
Coun Helen Hayden, Executive Member for Infrastructure and Climate
Coun Mohammed Rafique, Executive Member for Environment and Housing
Coun Fiona Venner, Executive Member for Adults and Children's Social Care and Health Partnerships
Coun Lewis said:
"I am delighted to have a team of Executive Members in place who will lead the city's recovery from the pandemic including the key task of helping the Leeds economy recover to provide the opportunities and good jobs our residents need.

"We will do everything we can to tackle poverty and inequalities, as well as working to ensure the council does all it can to improve health and wellbeing for everyone in Leeds, while addressing the climate emergency."
Labour kept control of Leeds City Council after losing only two seats at the local election earlier this month, leaving them with a total of 54 council seats out of 99.
However, the number has since reduced to 53, following the recent resignation from the Labour Party of Coun Paul Drinkwater, who left in protest at the council's executive board system of governance – calling for a more representative "committee" system.
A referendum on whether to introduce a committee system was recently held in Sheffield, and is now set to be introduced.
The board is set to be confirmed at Leeds City Council's annual general meeting, set to take place this evening at 6pm.