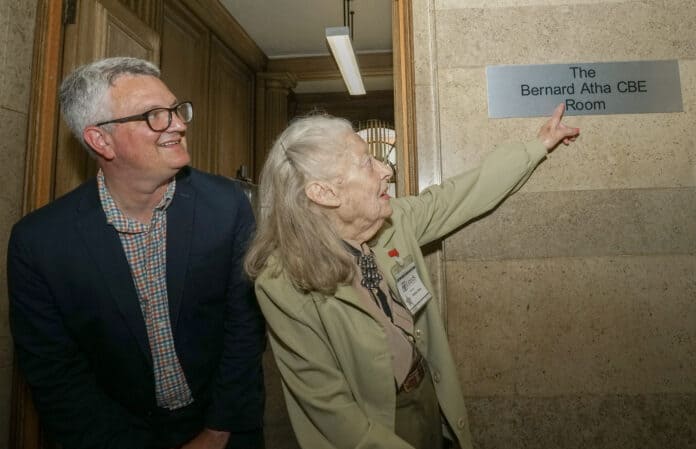 A room in Leeds's iconic Civic Hall has been renamed in honour of former Kirkstall councillor Honorary Alderman Bernard Atha.
In a ceremony today attended by members of Mr Atha's family and other distinguished guests, the Civic Hall's committee room one was renamed the Bernard Atha CBE room.
Following a speech by Mr Atha's cousin, John Dixon, on behalf of the Atha family, guests were then invited to afternoon tea in the Ark Royal room.
Honorary Alderman Atha served as an elected councillor for 57 years. His death, in October 2022, at the age of 94 followed a life dedicated to public service.
Mr Atha was also a trained ballet dancer, lawyer, and actor who appeared in 200 films and TV shows including the film classic, Kes, and the soap opera, Coronation Street.
In public life, Mr Atha was a leading figure in the arts and was influential in the building of West Yorkshire Playhouse in 1974. He had previously served as a Member of the Grand Theatre board. Mr Atha was Lord Mayor of Leeds from 2000 to 2001 and had the honour of granting Nelson Mandela the freedom of Leeds during the latter's memorable visit in 2001.
Mr Atha was also a pivotal figure in disability sports as the founding Chair of the British Paralympic Association (BPA), where he helped to consolidate and bring together the groups of national disability sport organisations that created the British Paralympic Committee before it became the BPA in 1989.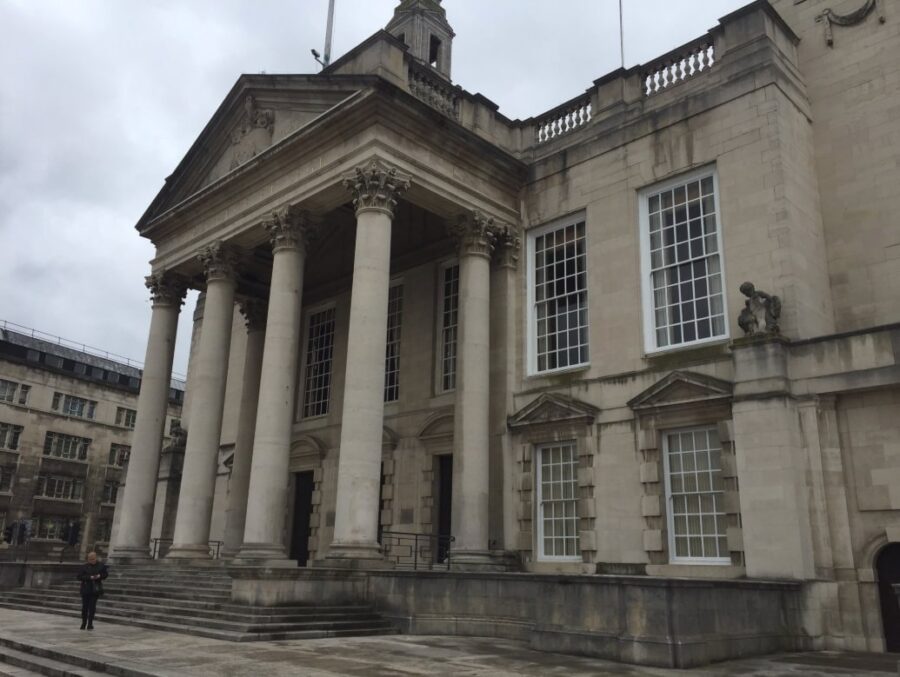 He was appointed CBE in the 2007 Birthday Honours, "for services to the arts and to the community in Leeds", having earlier been appointed OBE in the New Year Honours of 1991, "for services to sport, particularly sport for the disabled".
Commenting on the renaming, Councillor James Lewis, Leader of Leeds City Council, said "Bernard Atha's example is truly inspiring due to his selfless commitment to serving the people of Leeds over many years and in many different capacities.
"I really enjoyed working alongside Bernard as a fellow councillor for 11 years. I remember his passion, his steel when he wanted to make things happen, and his wealth of stories from years on the council.
"Renaming a room where important decisions about the future of our city are taken is a fitting tribute to a man who lived and breathed Leeds and its people.
"I hope that the Bernard Atha CBE room can act as an inspiration for generations to come."
Among those attending Friday's ceremony were members of Mr Atha's family, including his sister, Sheila, and niece Helen. Also in attendance were the Leader of Leeds City Council, Councillor James Lewis; chief executive, Tom Riordan, and Councillor Fiona Venner (Lab, Kirkstall) along with several former Leeds councillors, including Mr Atha's former ward colleague Lucinda Yeadon (Kirkstall).
The room is complete with a new inscription on the wall and painting of Mr Atha in the chamber.
Sponsored content