Households and businesses affected by the recent floods in Kirkstall and Leeds city centre could benefit from a hardship fund set up by the council.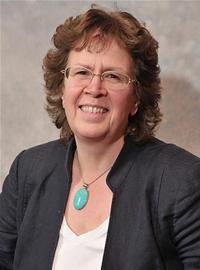 In West Leeds, businesses down Kirkstall Road and at the Kirkstall Bridge Retail Park were all affected by the Boxing Day floods, which left parts of the area under several feet of water after the River Aire broke its banks.
Anyone severely affected by the flooding and wishing to register for support should email the council at floodrelief@leeds.gov.uk or call 0113 222 4444.
People should provide their name, address, daytime and evening telephone numbers and a short explanation of how their house or business has been affected and their urgent needs.
The council says it will make contact with them by the end of the next working day.
Councillor Judith Blake, leader of Leeds City Council, said:
"For householders affected a new hardship fund is being setup which will provide up to £500 per household to help with recovery costs, such as provision of temporary accommodation.

"We will also provide council tax relief for residents whose homes have been severely affected.

"With regard to businesses affected we propose to provide business rate relief and are also exploring a range of grants and loans to help get businesses back on their feet. We will have detailed discussions with affected businesses about what would work best and the additional support that they will need.

"We will publish more detail on these financial support schemes next week including details on how the funding can be accessed. We will aim to make the process as straightforward as possible with payments and relief being paid direct to individuals and businesses affected."
More information is also available on Leeds City Council's website.
Greg Clark visits Kirkstall Road
The Government yesterday promised councils in Yorkshire a slice of a £50 million fund to help people affected by the floods. Communities Secretary Greg Clark visited affected businesses down Kirkstall Road to see the extent of the damage himself.
Cllr Blake added:
"We were pleased that Greg Clark responded to our invitation to visit Leeds. We thought it was important that he saw for himself the devastation caused by the flooding.

"Our resounding message continues to be that Leeds urgently needs further significant investment to ensure that we have the best possible comprehensive flood defences in place – defences appropriate for the size and importance of this city.

"We are yet to receive formal details about how this funding will be managed, and will continue to assess the impact and scale of need on affected residents and businesses. We will be convening a joint task group to make a full assessment of further support required as they seek to rebuild.

"I would like to thank everyone again for their continuing efforts in dealing with this emergency, and also to praise the sense of community spirit from all those people who have helped. This really has reinforced my sense of pride in our great city."