By Jim Corah
Now that it is October attention can turn to up coming events and advents. Kirkstall Advent Trail will be returning for its third year in 2023, with window displays across central Kirkstall.
Last year saw homes and businesses show off local artistic visions during the month of December, with displays being revealed every day as a living advent around Kirkstall.
This year will be the same, with hopefully more people getting involved. There will be a meeting on Wednesday 18 October 2023 at 6.45pm in Starbucks, Savins Mill Way, LS5 3RP, for those interested in getting involves.
We're keen to hear your ideas about Kirkstall Art Trail, and how we can improve on the exceptionally good launch night last year. Further details can be found on the Kirkstall Advent Trail Facebook and Instagram pages.
Come along and get involved with the Kirkstall community.
Kirkstall Advent Trail is a sister event to Kirkstall Art Trail, which triumphantly returned this summer after a few years break. Around 1,400 visitors visited venues across the art trail. There were some very hardy visitors who came during the inclement weather on Saturday 15th July, with more coming on the sunny Sunday 16th July 2023. Venues included Kirkstall Education Cricket Club, Hollybush TCV, Kirkstall Abbey, Solar Frame, and many homes and businesses across Kirkstall.
Among the many positive comments and feedback, visitors praised the Clay Assembly that was created by children at Kirkstall St Stephen's Primary School. Beecroft Primary School, and Kirkstall Valley Primary School, as well as St Stephen's Church: "Beautiful artwork and wonderful to see the Church – thank you so much for showing us around and sharing the history."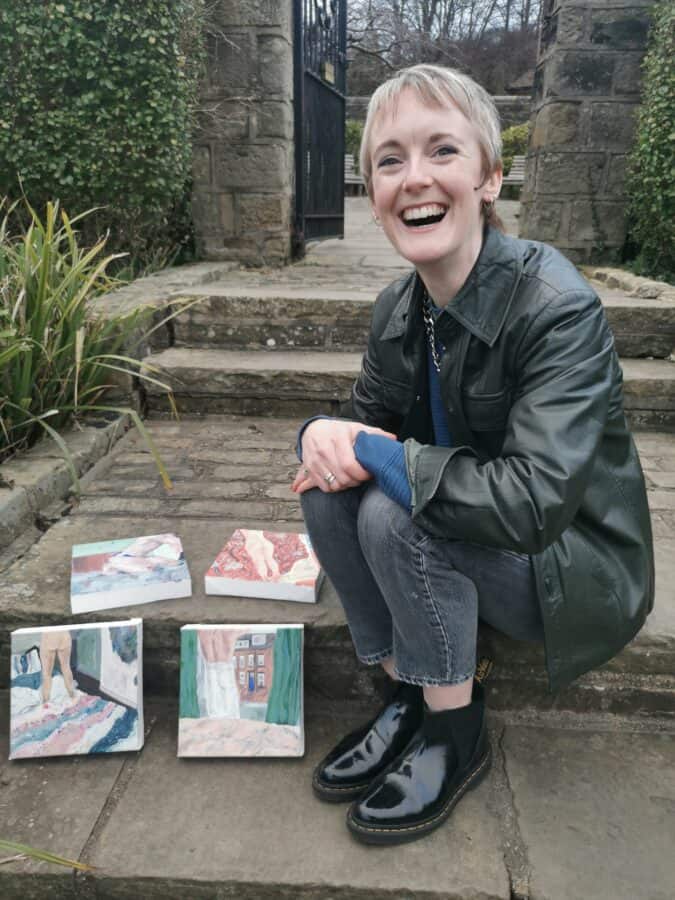 One of the aims of this year's art trail was to have legacy art work in public spaces. Over looking the Kirkstall Crusaders football pitch around the back of Queenswood Social Club and Kirkstall Educational Cricket Club is a fantastic community mural by Cortisol Kid. Take a walk to visit the finished article.
Coming in November will be Kirkstall Art Trail's AGM, when the current committee of Harriett Richardson, Mandy Long and Jim Corah, will be looking to introduce new volunteers to help organise next year's event.
Both Kirkstall Advent Trail and Kirkstall Art Trail are testament to the varied and fantastic spirit that flourishes in our community. Without the support of visitors, volunteers, local businesses, local councillors and Leeds City Council it would not be possible to put on an event with a lasting impact in the community.
Sponsored content