By Thomas Ritchie
Farsley Celtic face a crunch clash in the fight to avoid relegation on Easter Monday, as Blyth Spartans make the trip to the Citadel.
It could be a pivotal day at the bottom of the National League North, with 20th-place Farsley hosting 22nd-place Blyth. Elsewhere, 19th-place Kettering Town hosts 21st-place Leamington.
It's a day made bigger by a week of mixed fortunes for Russ Wilcox's side. Tuesday saw Farsley take advantage of their game in hand by defeating Brackley Town 2-1, before Friday saw a 4-0 battering at the hands of Boston United.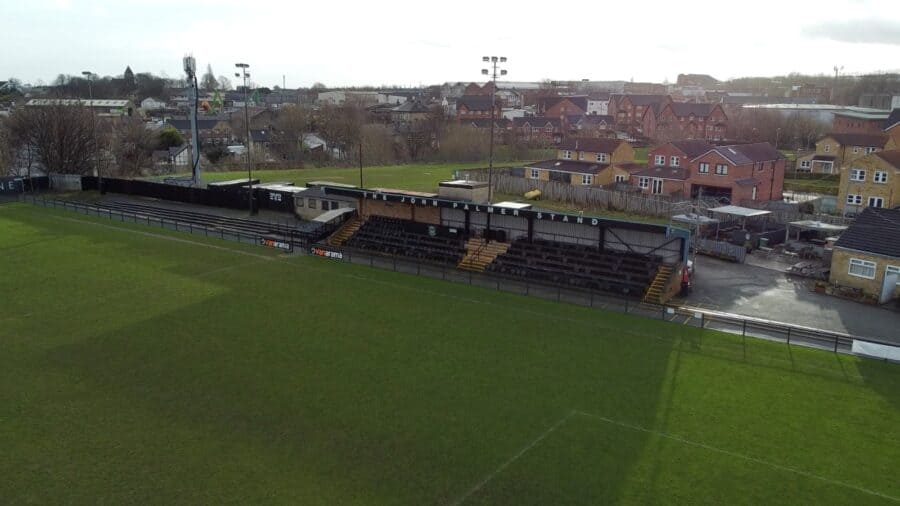 The visiting Spartans head into Monday on the back of a run of three games without a loss, keeping three consecutive clean sheets during that run.
An impressive 3-0 victory over league leaders AFC Fylde was followed up by back-to-back goalless draws with Banbury United and Darlington.
Looking ahead to the game, Russ Wilcox said: "We're in a lot better position than we were this time last season, when only one went down and we were bottom.
"We've got our heads above the water at the moment, it's down to us and it's in our hands.
"We spoke with six to go saying that we know every game is massive from here on in, but we just play our normal game.
"Our home form's really good, so that stands us in good stead for Monday."
TEAM NEWS
Bobby Johnson and Luke Parkin have both been ruled out for the remainder of the season through injury.
Isaac Assenso continues to near a comeback from an injury sustained whilst on loan at Guiseley.
TICKETS
Tickets can be purchased online by clicking here.
All of the important supporter information can be found here.
New role for Josh Greaves
Farsley Celtic have confirmed the appointment of Josh Greaves as the club's new Executive Vice-Chairman.
This promotion sees Josh take a step back from front-line activities as CEO, and move into a more senior management role.
He will be responsible for helping guide the club strategically, creating operational governance and overseeing the implementation of new strategies and guidelines, working alongside the new Board of Directors and other stakeholders.
Chairman Paul Barthorpe said: "The appointment of Josh as Executive Vice-Chairman is the culmination of years of undivided commitment to Farsley Celtic. He absolutely deserves this recognition and to be in a role of high seniority.
"As far as I, and probably the rest of the world, are concerned, Josh Greaves is Farsley Celtic and Farsley Celtic is Josh Greaves.
"Since he was 16 there isn't a position at the club he hasn't held or a job that he hasn't done. His knowledge of everything football and everything Farsley is second to none, and the time, effort and dedication he has put into the club over the years are immeasurable.
"I honestly can't speak highly enough of Josh both professionally and personally, and without him, I doubt the club would be anywhere near where it is today.
"His new role, as part of the new look board of directors, will see him taking a more overseeing role, helping steer the direction of the Club and oversee new growth and development throughout all sections.
"I am genuinely very happy to be working closer with Josh over the forthcoming periods and I'm looking forward to putting into place the plans we have.
Josh Greaves said: "I am honoured to accept the promotion to Executive Vice-Chairman, ahead of what will be my 18th season involved with the club.
"We are working hard to build the future of the club and with the new members we have added to the board, we are now in a strong position to do so.
"I am excited to be part of shaping the future of the club, supporting Paul and the club to help us continue to build further."
Sponsored content