By Robert Beaumont
Sunny Bank Mills Gallery in Farsley is celebrating 10 years of arts and culture at the award-winning mills complex with an exhibition showcasing a curated selection of some of the artists and makers who have contributed to the Gallery's success in that time.
Woven Stories also marks one of the final exhibitions curated by Jane Kay, the inspirational Gallery Director who is leaving Sunny Bank Mills after a decade at the helm.
Over 30 artists and makers are taking part in Woven Stories with work that includes painting, print, textiles and ceramics.
Jane Kay explained: "All the artists have exhibited with us before, sometimes more than once and virtually all of them are from Yorkshire. Their work includes painting, printmaking, ceramics and textiles. The exhibition will be changing and growing over the next few months as more artists are invited.
"This is a personal exhibition for me as it will be one of my last as Creative Director and many of the artists and makers have been part of my own journey over the last 10 years. It makes me so proud to reflect on the superb quality of work on show.
"The exhibition broadly follows a number of threads which reflect the story of arts and culture at the mills. Everyone involved either has or have had studios or residencies at Sunny Bank Mills or have exhibited with us previously.
"For example, Mel Davies, one of our longest standing studio holders, has exhibited every year either in the Gallery or Spinning Mill Loft. He was also co-founder of our popular Life Class Live with another exhibiting artist, Kim Coley. Some of the exhibitors have been part of our regular life class since it began including Emma White, who is also a mill tenant and jewellery maker and was runner up in All That Glitters – Britain's Next Jewellery Star in 2022.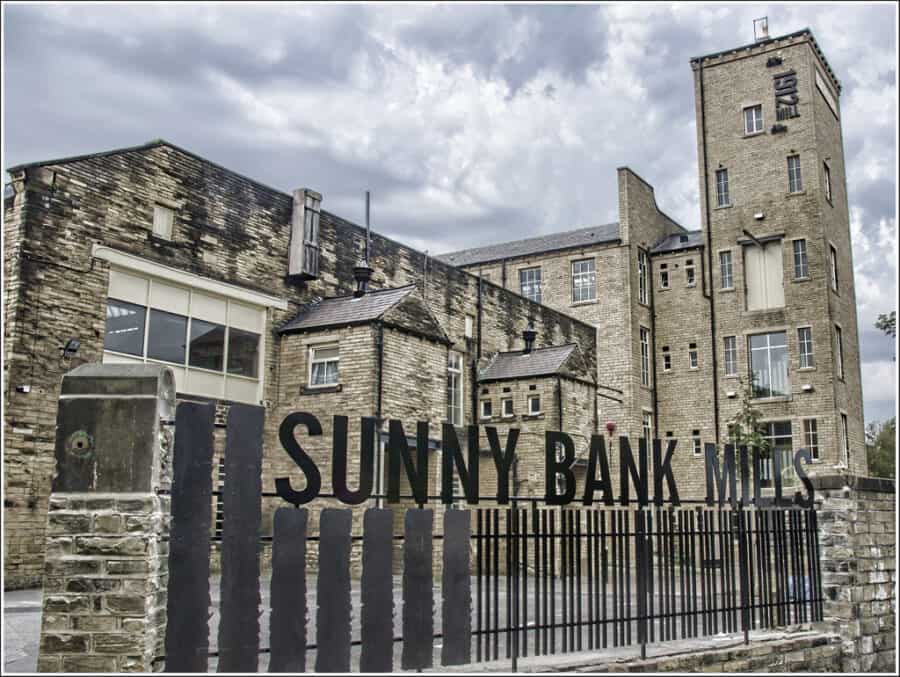 "Mia Symonds won the judges prize at our annual Ones to Watch exhibition in 2021 and is an example of one of our core values – to help artists develop their personal practices. After Ones to Watch, she went on to study an MA at Goldsmiths University of London and is being commissioned by the mills to create a new sculpture for Weavers' Lawn.
"Some of the exhibitors have undertaken residencies or volunteered in the Sunny Bank Mills Museum and Archive whilst others have grown organically with us becoming staff members. In this respect Alice Chandler was my assistant for six years and Millie Rothera is one of my current assistants. Both have been commissioned to make new work specifically for this exhibition."
Meanwhile, a number of the exhibiting artists have been artists in residence at the mills, including Des Pattison who introduced Jane to Sunny Bank Mills.
Jane continued: "Des suggested we look at doing an exhibition in a mill close to where he worked and lived; that mill was Sunny Bank Mills which was only hosting pop-ups at the time. I came to an open day, met mill directors William and John Gaunt and the rest is history."
Other local exhibiting artists include sculptor Dominic Hopkinson whose work is based on the mathematical theory of phi, printmaker Laney Birkhead who visitors may remember from Swarm; a massive installation comprising more than 50,000 bees printed by the community, and the wonderfully joyful artmakers from Henshaws Arts and Crafts Centre in Knaresborough."
Woven Stories runs until December 23 and is free to visit. Opening times: Tuesday-Saturday 10-4pm, Sunday 12-4pm. Closed on Mondays. Entry is free.
Sponsored content