Hanging limply against the flagstaff in the thick fog, the Union Flag was raised to mark Remembrance Sunday at Bramley War Memorial.
The annual Remembrance Service is usually attended by hundreds of people of all ages – but this year it was different due to the Covid 19 lockdown restrictions.
This year people were asked to stay home, stay safe and carry out your act of Remembrance in their own way.
A couple of dozen people still gathered in a socially distanced way to pay their respects at the service, led by Friends of Bramley War Memorial chair Councillor Caroline Gruen.
Photographer PHILIP McCONNELL was on hand to capture the moving service, which was streamed live by WLD on our Facebook page. Here are some of Philip's photographs: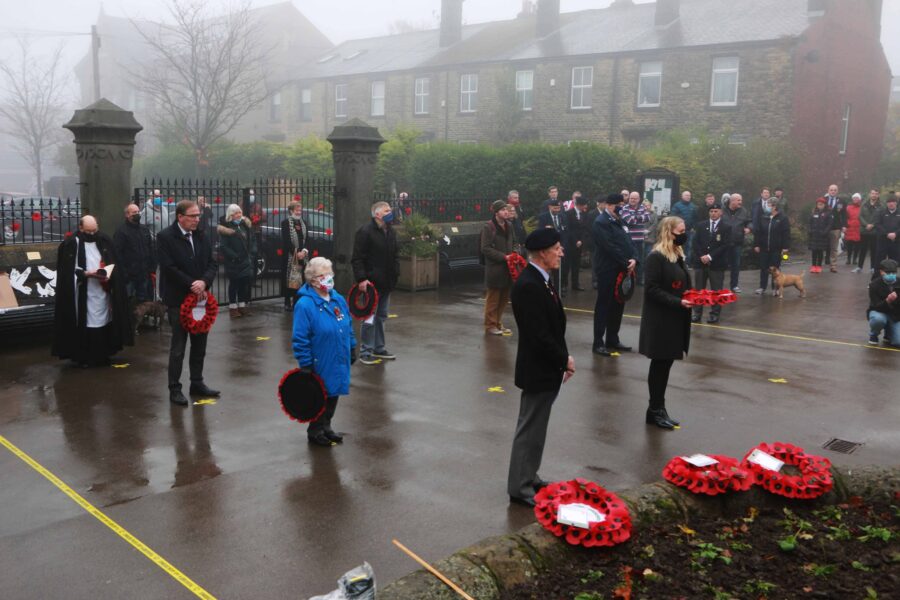 Bramley War Memorial is inscribed with 755 names with, records permitting, forename, initials and last name, age, honours awarded and date of death. 539 of these names are from World War One, 213 from World War Two (including the only woman – Phyllis Austin – on the Memorial) and three from later wars and other conflicts.
The memorial was unveiled in August 2014 by the Deputy Lord Lieutenant of West Yorkshire, Colonel Brian Denney, following a local fundraising campaign.
Please support independent community led journalism in West Leeds…