In the fifth in a series of articles celebrating the traders of Armley Town Street, WLD's Jess Wong catches up with independent trader Leon Awane, an Armley stalwart who is looking forward to retiring…
"People do not just come to eat, but also to socialise, to meet each other," says cafe owner Leon with a warm smile.
Nestled within the heart of Armley, Léon's Café has become more than just a place to grab a bite to eat – it has transformed into a symbol of connection. For over two decades, owner Leon Awane has witnessed what he describes as a profound sense of unity that defines Armley, making it the perfect setting for his thriving café.
Having said that he had another cafe down the road before, Leon fondly said: "I could have gone anywhere, but I still chose Armley because of the warmth of its people. Everyone knows everyone. I can give you an example: on Facebook, each Armley person has at least 200 mutual friends. They know each other."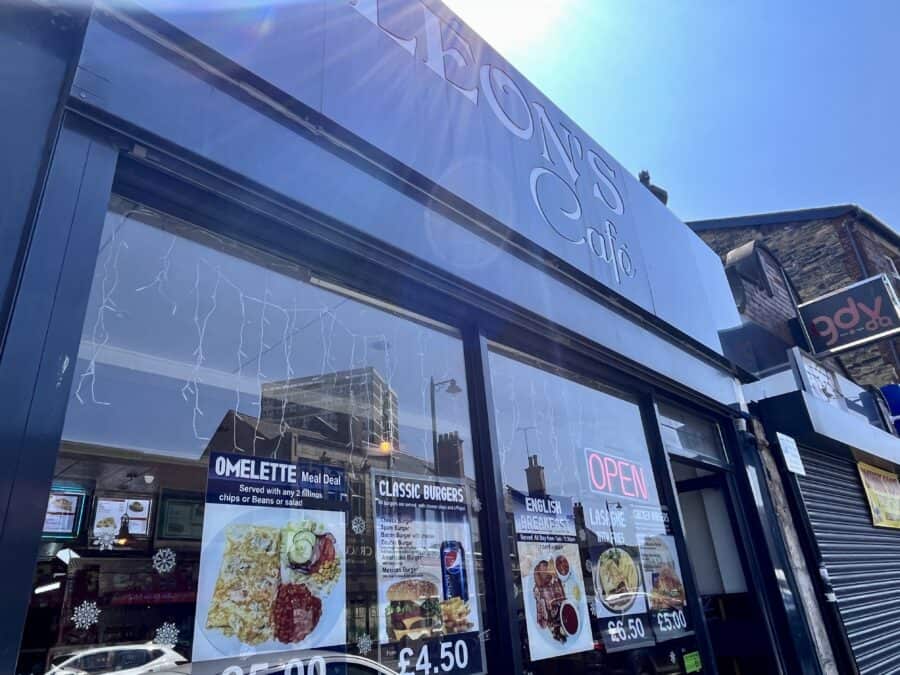 He says it is this genuine sense of familiarity and kinship that has allowed Léon's Café to flourish as a beloved local cafe.
At Léon's Café, the customers are not just customers; they are friends and neighbours. Leon's deep connection with the community is shown as he warmly introduces individuals in the cafe by name. "This is Peter, and there is nothing I don't know about him; Cath sat with him earlier for breakfast today. This is Betty, this is Mike…" he remarks, reflecting on the bonds he has built over the years.
The café has become a meeting point where stories are shared, laughter fills the air, and the Armley community finds comfort in one another's company.
Leon added: "People do not just come to eat, but also to socialise, to meet each other."
It's clear Léon's Café has become an integral part of the Armley social fabric and nurtures relationships within the community.
Leon strongly defends his community against negative stereotyping, saying that a few disruptive individuals do not define Armley. He added: "It's a handful of people, that I can promise you; they don't even live in Armley."
On the other hand, he unwaveringly believes in the hardworking nature of Armley's residents: "They are roofers and builders. They have a family; they have children. They have mothers."
Beyond the walls of his café, Leon talked about his dream to open a new shop serving Italian cuisine for evening dining.
Léon's Café stands not only as a popular cafe but also as a testament to the connection between a business and its community. It serves as a haven where individuals can gather, share their daily lives and find their beloved friends.