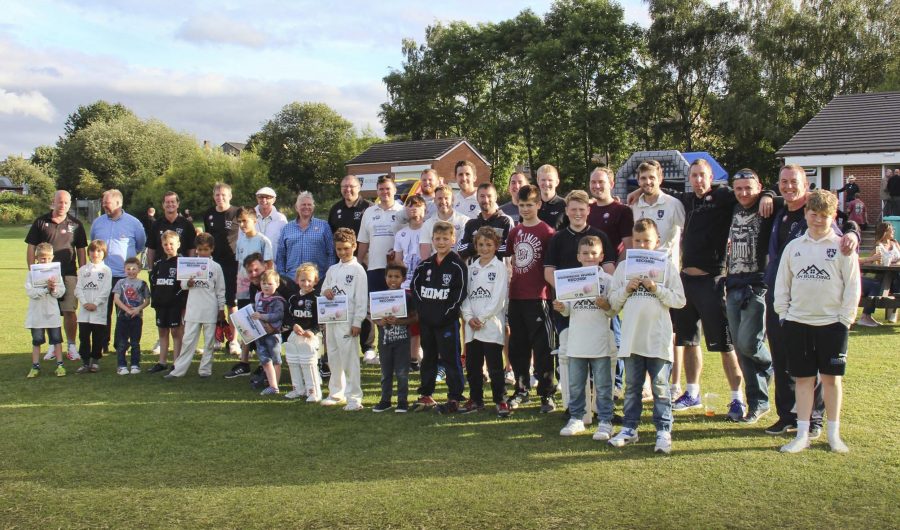 A cricket club in Rodley will bowl through the night in an attempt to smash its own Guinness World Record tomorrow (Saturday August 12).
Following last year, which saw Rodley Cricket Club successfully set the Guinness World Record for the most overs bowled in 8 hours (they achieved 734), the team will be attempting an even bigger challenge this year.
The club, which is in the Bradford and District Cricket League, will make the attempt at its home ground in Rodley during the club's open weekend, which is taking place from today (Friday August 11) through to Sunday August 13.
The team will attempt to break the Guinness World Record for the most overs bowled in 24 hours. For the club to beat the record, they will have to complete an incredible 2,000 overs – equating to consistently bowling six balls every 45 seconds over the 24-hour period.
Alex Riddell, organizer and Rodley Cricket Club Social Secretary, said:
"We love a challenge here at Rodley Cricket Club. After smashing last year's amazing Guinness World Record we thought 'how can we top that this year'? The answer was obvious to me – go bigger and better! We will be bowling and batting through the night, under lights provided by our fantastic event sponsor Speedy Hire, to try and beat the ridiculously tough record of 2,000 overs. It's going to be a huge challenge, but we're lining up some cricket legends to come down and help us break the record – watch this space!"
Steve Bradbury, Chairman at Rodley Cricket Club, added:
"It's amazing that Rodley Cricket Club could be double Guinness World Record Holders. How huge our annual open weekend has become is another sign of how far the club has come. Until three years ago we had no clubhouse, 30 players and no junior teams. We're now proud to have a cracking clubhouse, three senior teams and five junior sides with more than 80 kids playing cricket regularly! We are really excited to give all 60 of our youngsters a chance to take part in something really fun and become double Guinness World Record holders."
The Guinness World Record attempt will begin at around 6pm tomorrow and will be opened by England and Yorkshire cricket players.
Rodley Cricket Club's 2017 Open Weekend, which this year is held in collaboration with Speedy Hire, aims to raise the profile of the club and raise vital funds to support their ever-growing junior cricket setup.
As well as the Guinness World Record attempt, the Club will put on a fun and family-friendly weekend full of live music, the 'Scruffs Dog Show', food and drink stalls, and junior cricket activities. The event expects to bring around 1,000 visitors to the club throughout the weekend.