Christmas 2020 will be a very different festive season for us all and with many of us turning to online retailers in search of grocery supplies, presents and decorations – but a new Facebook group has been set up to bring independent retailers in West Leeds together in one market place, writes Jill Stocks.
West Leeds Unwrapped was put together by a team of volunteer 'elves' in the community.
Local independent businesses are invited to post details of their businesses, products and services; from toys to trees, beauty products to books.
Followers can then use their details to #shoplocal and support independent business in West Leeds, at a time when shopping local has never been more important, to both businesses and residents alike.
More than 500 people are already following the page, which hopes to "give residents the power to get through the festive season".
By each group follower buying just one present from a business on the page local businesses would be helped enormously. But the group is more ambitious and challenges group members to try and do 90% of their Christmas shopping from local independents.
All sorts of businesses are already advertising their products on West Leeds Unwrapped.
Kate Park runs Twice Fired in Farsley, a fused glass studio offering works of art, jewellery, homeware and gifts amongst other products. She said:
"This will be invaluable to independent businesses like ours.

"We are working hard to adapt to the current restrictions and keep everyone safe while still providing a service.

"We have developed our Make at Home kits which we have had such lovely feedback from .

"Keeping people busy during lockdown and sending gifts beautifully wrapped with personal messages has kept us going.

"We have been so lucky with the support shown by our community and, thanks to social media, a far wider audience. Thank you everyone."
Netti Cairns is from Echo and Shadows Photography offering gifts of prints and greetings cards featuring photography of all sorts of beautiful places and things, including ruins, landscapes and flowers. She said:
"The new West Leeds Unwrapped group on Facebook has been launched at a brilliant time for residents of West Leeds and beyond who want to buy from local small businesses this Christmas.

"This online alternative to the festive bustle of Christmas markets is a great opportunity to shop for handmade products while supporting independent businesses, many of whom are struggling due to the current crisis. A perfect example of the positive spirit of the West Leeds community! Huge thanks to the organisers!"
These are just two examples of numerous businesses already advertising their products on West Leeds Unwrapped.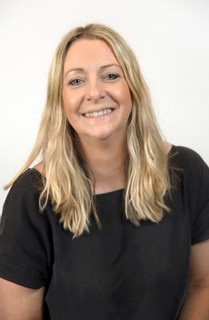 Councillor Jools Heselwood (Lab, Bramley & Stanningley) was instrumental in setting up the group. She said:
"It's so important that we all support our local business in regular times, and more important than ever during this pandemic, to help them keep trading.

"Our West Leeds Unwrapped page lets people shop from the safety of their own homes, with a huge range of products, making sure everything is covid safe. Please shop local this Christmas !"
If you'd like to join the group to advertise your business or product – or to do your Christmas shopping – on West Leeds Unwrapped please follow this link.
Please support independent community-led journalism in West Leeds…