Community-led Bramley Baths is calling for people to help secure and shape it by joining its Friends of Bramley Baths scheme.
The social enterprise, based in Broad Lane, Leeds, temporarily closed last week due to the Coronavirus pandemic and, like many independent businesses, faces a difficult few months ahead.
The Baths has been at the heart of the community since it opened in 1904. It provides affordable access to fitness and is a hub for socialising and friendship at the heart of the Bramley community.
Becoming a Friend gives people the chance to get even closer to the Bramley Baths family. Friends have voting rights at its AGM and receive a raft of benefits including badges, a water bottle, access to a celebratory event when the Baths re-open and lots more.
Bramley Baths chief executive Jayne Young said:
"Times are difficult for independent businesses like us, but we're determined to remain at the heart of the Bramley community, despite our temporary closure.

"By becoming a Friend you'll also become more closely involved with the warm, sociable and friendly Bramley Baths family, as well as doing your bit by supporting a much-loved community institution.

"If you can, please help shape our future by becoming a Friend of Bramley Baths for the price of a swim, class or steam each month."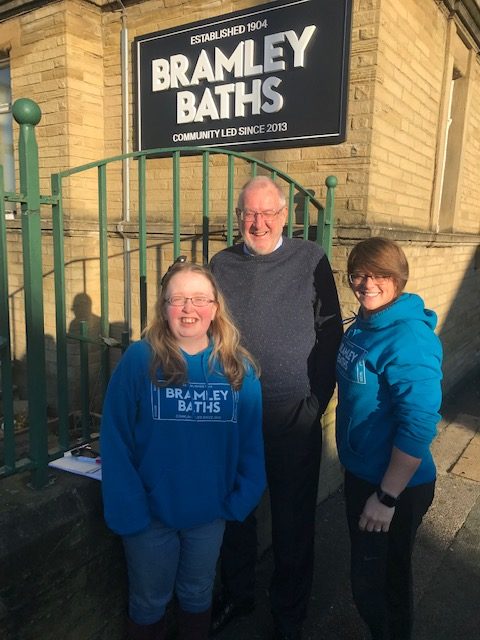 Bramley Baths chairman John Battle added:
"Thank you to all our superb staff for their resilience at this testing time. I hope the incredible groundswell of support and love we've had over the years from the community continues as we look to secure our future."
The Grade-II Listed Baths dates back to Edwardian times and has been community-led since a group of dedicated local residents took over the lease from Leeds City Council in 2013.
You can become a Friend of Bramley Baths from £4.65 a month here.