Words: John Baron
Building work on a £495,000 revamp of Bramley Bus Interchange has started – and is due to last until New Year's Eve.
The work aims to provide a safer overall layout, and improve pedestrian movement by introducing better waiting facilities and real-time travel information.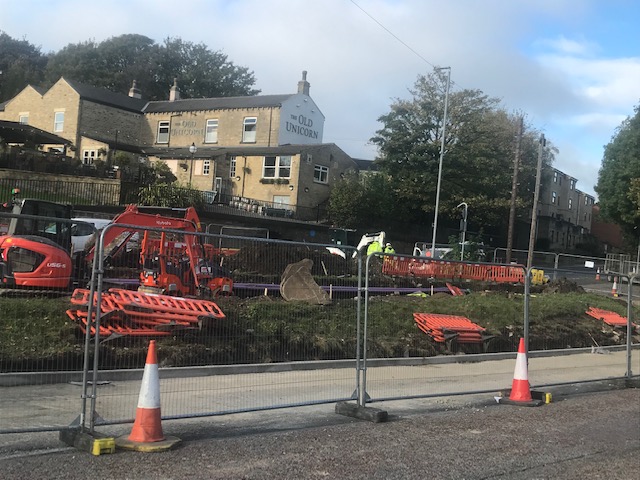 The upgrades include relocating Stand D to a new road now being built through the grass island off Town Street, and two crossings will be added to create safe passage to the new bus stop.
The works were originally approved in June 2020 as part of a £7.4 million package of city-wide transport improvements, with work originally scheduled to start in February. But the start of work had been delayed by the Coronavirus pandemic.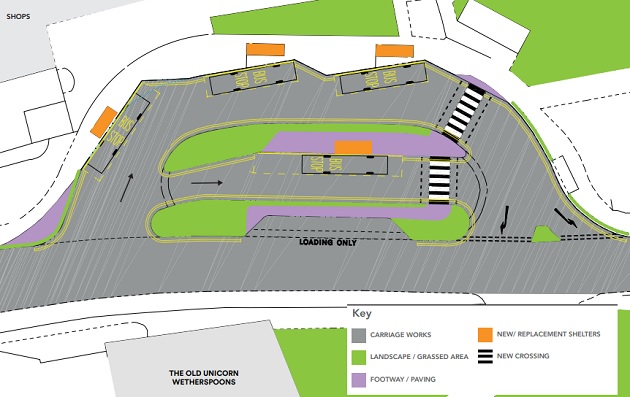 Public consultation on the proposal included a public meeting in Bramley in 2019. The scheme is funded from West Yorkshire Combined Authority's Connecting Leeds programme.
A £554,000 scheme to improve walking and cycling links in Pudsey is also set to start soon.
Most bus stops at the interchange are no longer operational – here's where to catch your bus in Bramley centre: