A fundraising event at The Brick pub in Wortley yesterday raised £3,000 for two good causes – and the total raised so far could climb even higher.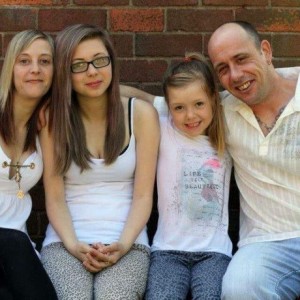 Wortley cancer sufferer Helen Thompson is raising money for the Bexley Wing of St James' Hospital, where she is having her treatment, and for a trust fund for her two children.
Helen's friend, Jo Gittins, said the day was a massive success and thanked everyone who donated. She added:
"Im so proud of Helen and her family showing such courageous fighting spirit and organising an event like this when they are going through hell. Thanks to all who came, your generosity was amazing.

"This is just from those who walked in the doors of the Wortley Brick today. There are other events to be taken into account, too.

"This is a great start but is most definitely only the beginning. Helen has two children and sharing this between them both and a donation being made to the Bexley Wing doesn't leave them with enough to stop us worrying about the 'what ifs' in their future."
Supporters are estimating that the overall funds raised so far will total approximately £5,000. Other funds to add to Helen's fund are the money for the raffle tickets sold prior to yesterday's event, donations from Whingate Primary School's fundraiser on Friday, the collection from PTS via Dave Crossfield, sponsorship for Simon Thompson's leg wax and other individual donations.
Helen suffers from a rare form of cancer, which she is currently undergoing treatment for.
If you can help the appeal, email r_helen@outlook.com.