Road improvement work at Stanningley Bottom may be making the situation worse, angry road users have said.
Highways chiefs hope the work will address road safety concerns over mini roundabouts – known as roundels – which were installed last year as part of the multi-million pound City Connect cycle superhighway linking Bradford and Leeds.
A petition with more than 2,000 names led by Phil Townend, proprietor of Philip Nicholas barbers, had been calling for improvements in the area, which is supposed to be a shared space between motorists and cyclists, following a series of near misses, minor bumps and road rage incidents.
Work, which started last month, includes textured over-run areas, together with a larger central margin in middle of the road.
But work has already been criticised on social media, with some fearing the work so far has left the road even more dangerous. Here are some of the comments:
Mick Wood has road safety fears:
"With so many large vehicles on the road delivering around this area it could be a nightmare."
Emma Walker Bednarek added her concerns:
"I was driving this morning from Farsley towards Pudsey and right up Richardshaw Lane. A bus was coming towards the roundel in the opposite direction and turned left up Richardshaw Lane. Due to the size of the bus he had to swing wide to make the corner and therefore drive over the new "islands"!"
And Ann Greenhough added:
"It's time someone stood up and be counted and listen to the enormous outcry from the local people. It's a total misjudgement. Someone passed these plans?"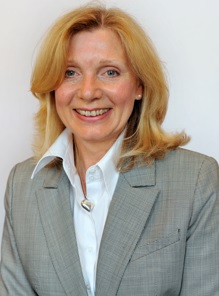 The scheme has also been criticised by Calverley and Farsley councillor Amanda Carter (Cons). She said:
"All three ward councillors have told Highways we think the work they are undertaking at Stanningley will not work and is dangerous, this is still an industrial area being used by HGVs and buses which are too large to negotiate the narrow lanes and two small roundabout.

"We have had numerous complaints from local people, cyclists, pedestrians and motor vehicle users. We have strongly objected to the Council making them aware we think it's dangerous and unworkable, unfortunately, the Council are pressing ahead regardless."
There have also been complaints from local businesses about Sunday road closures, which have affected trade.
In a letter to businessed last month, Highways maintenance engineer Russell Martin said:
"Pedestrian access will be available at all times and every effort will be made to maintain access to your property throughout the working period, however there will be occasions when access by vehicle is restricted. Your co-operation in ensuring your vehicle is not parked on the carriageway during the works would be appreciated.

"I would like to take this opportunity to apologise for any inconvenience and assure you that every effort will be made to keep disruption to a minimum."
What do you think of the changes? An improvement or not? Have your say in our poll below.