Words: John Baron
Photos: Philip McConnell
A group of residents who stood up for a place to sit down at Bramley Shopping Centre have celebrated the community spirit which led to their success.
For more than six months, members of the A Place to Sit campaign braved all weathers to hold weekly sit-down protests after centre managers LCP Properties removed all 22 benches without consultation.
Earlier this year, 13 of the 22 benches were returned after campaigners highlighted that LCP's actions had contravened a previous planning application.
The community celebration on Saturday was the culmination of a week which saw the campaign's good-natured protests and achievements nominated for a national Sheila McKechnie Foundation's Best Community Campaign award.
The campaign has unleashed a powerful community spirit which has continued even after the benches were reinstated.
A Place to Sit members now host a Saturday morning social over a coffee and biscuits at Trinity Church and enjoy a busy community Facebook page. For many it has helped to address the isolation and loneliness that some people felt during lockdowns.
Campaigner Christine Riley said Saturday's celebration was about thanking everyone who had taken part. She told WLD:
"Everyone has been amazing; from shoppers who signed the petition, the community who joined our sit-in, to Leeds City Council and the local councillors, and the media who publicised our campaign. We couldn't have done it without them.

"Our protests featured cake, songs, exercise classes and fancy dress and involved a group of people who had never met before but who have come together over this issue. It really has been about community spirit and shows what you can achieve if people come together to make a difference. It is all about people power!"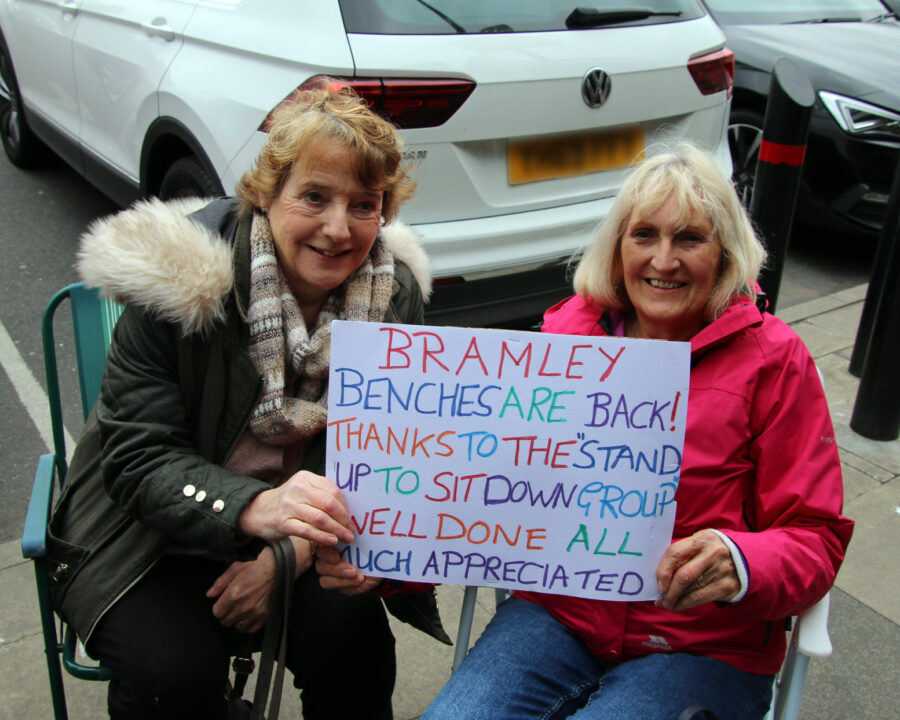 Campaigner Jane Dibb was at the celebration to thank everyone who had taken part in the campaign as she recently had need of the benches. She said:
"I was crossing the car park when I tripped up and broke my arm. A kind lady, who I'd like to thank, took me to a nearby bench and sat me down. I was shaken but grateful that it was there.

"The benches are important for people who need to sit down, people who aren't good on their feet, have mobility issues – or people who just want to sit and chat. They should never have been removed."
Campaigners say they now feel ready to tackle any other injustices facing their community.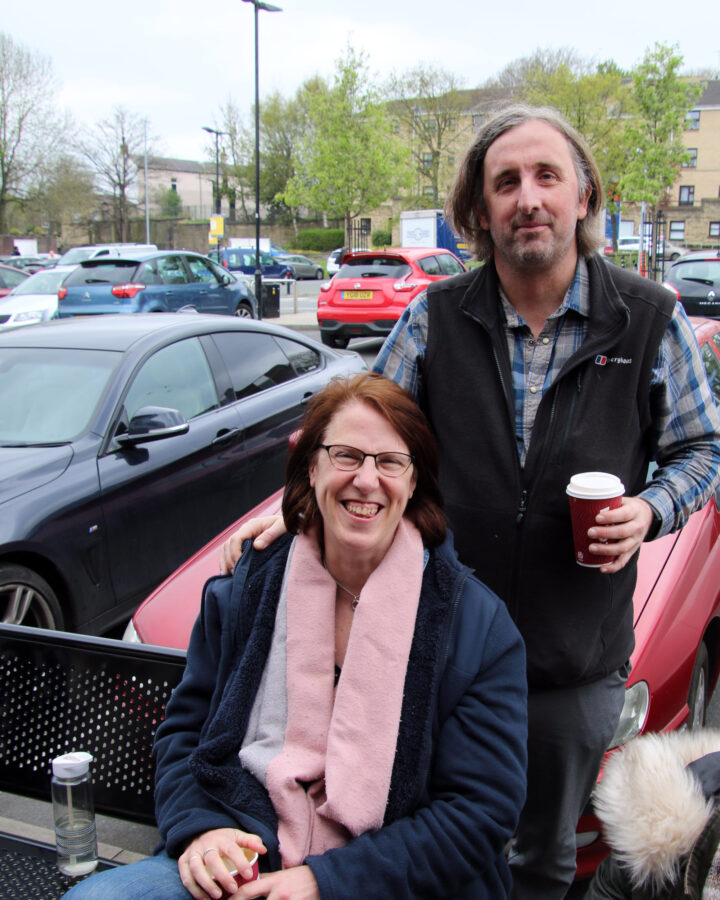 The winner of the Sheila McKechnie Foundation Best Community Award is due to be announced at an online ceremony on Thursday, 19 May.
"You can sometimes feel in this world things aren't winnable for Joe Bloggs, but it is worth pushing for better things in your community," A Place to Sit's Fran Graham added.
You can follow WLD's coverage of the campaign, which features more than 30 articles, here.