It's great to be back! That's the message from members of a community golf club independently operated by a local social enterprise group.
Gotts Park Golf Course in Armley re-opened yesterday after the relaxation of lockdown rules – and members of the community-led facility said the first day back on the course had been busy.
The site was saved from closure back in 2015 as members formed a Community Interest Company and took control from cash-strapped Leeds City Council.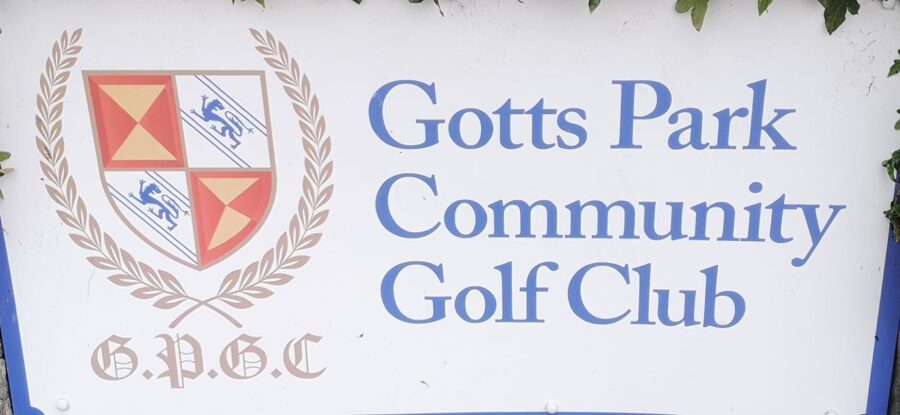 Volunteer Rob Goodman said the past year had proven challenging for the club but was overjoyed the 18-hole course was open again. He said:
"It's fantastic to be back! You need to look after your physical and mental health, so it's a relief to be able to get back out there for many people.

"I think the reason why people are so glad to be back is more to do with the social side of the game rather than any competition aspect. We're a club where people come to socialise and see friends, we're very inexpensive and have that community and welcoming feel.

"People don't have to be members to play here.

"Golf has been one of the safest games to play during the pandemic as we're outdoors and it's easy to socially distance. So many people of all abilities have come back to the game outside of the lockdowns."
Mr Goodman said the club had received a small grant during the three lockdowns from England Golf and had been forced to furlough or part furlough shop and greens staff.
He said the club had followed Covid safety guidelines 'every step of the way' and has introduced one-way systems and masks being worn inside the club. There are also warnings not to touch the course flags, with holes having plastic cups inserted to minimise contact around the holes.
You don't need to be a member to play – the public can book pay and play time in advance on 0113 2311896. More details on the club's Facebook page.
History
In 1812 Benjamin Gott, a prominent Leeds business man and mill owner, bought the house for his mother-in-law. When she passed away in 1816 Gott had the house rebuilt and took up residence himself.
The Gott family lived in the mansion until the 1900's. In 1928 the building and grounds came under the ownership of the Wade's charity.
Wade's Charity subsequently leased the Mansion and its grounds for 999 years to Leeds City Council. Part of the agreement was to see the grounds of the mansion remain a leisure space for the people of Leeds. Consequently on the 8th April 1933 Gotts Park Golf Club saw its first nine holes open to the public.
Over the coming years it was developed by the then director of parks Thos. R Trigg and Colin Robertson, a prominent public gentleman, into an 18-hole course.