Here are statements from candidates standing in the Pudsey Constituency at the 2019 General Election on Thursday, 12 December.
West Leeds Dispatch contacted all candidates by either post or e-mail. These are the responses we received.
Jane Aitchison, The Labour Party
I am not a career politician; I'm a public sector worker and have devoted my life to helping the vulnerable and winning better pay for working people.
Tory cuts and pay freezes made my job harder and harder, so I felt I must stand to get the change we all need.
On the doorstep in Pudsey, Horsforth and Aireborough people tell me they want real change.
Our schools need money, our NHS is really struggling. The police don't have enough staff to deal with issues like anti social behaviour or enough police officers to patrol to keep us safe. Response times are too long.
Our high streets are struggling because living standards are down. There are much-needed foodbank collections in every church and high street.
Labour will invest in our public services again and increase living standards substantially with a £10 per hour minimum wage and 5% pay rise for all public sector workers.
We have a great plan to help small businesses too.
40% of our pensioners don't get all their entitlements. I will organise monthly drop ins for them to get that checked so no one is left behind. Labour will end the need for foodbanks – a stain on our society.
Many people have lost trust in politicians, which is why I have pledged to only take half the MP's wage and give the rest to local good causes. It helps everyone understand that I am not in it for me, I am in it for us.
Stuart Andrew, Conservative Party
I am proud to have served Pudsey in public office for over a decade and has been my home for over 20 years. There is, of course, much more to be done here.
I campaigned to keep the children's heart hospital in Leeds and recently worked to secure the £600m awarded for a new Leeds hospital. 
I have fought against the Labour-led Council eroding our greenbelt, including opposing the Fulneck Valley and Leeds Bradford Airport link-roads and also saving Kirklees Knoll in Farsley and strawberry fields in Horsforth from development. 
Our transport system is inadequate, and I have consistently lobbied the Government for funding.
The Conservatives have pledged £4.2bn to fund bus, train and tram projects in eight regions outside of London – including West Yorkshire – in addition to the Northern Powerhouse Rail project.
I want to see a Metro or light rail transit system across our city. Frustratingly I secured £173m in 2015 that is still unused by the Labour Council. I will continue to push for its use. 
Crime, burglary and anti-social behaviour will be tackled in our area bolstered by our share of 20,000 new police officers. In education I'll ensure every school in our area gets a share of the £14bn we are investing. 
Unless we elect a Conservative majority Government, we will just carry on with the endless arguments about Brexit and we will be unable to move forward.
It is time to move onto local issues and a vote for me at this General Election will finally allow us to do just that.
Bob Buxton, The Yorkshire Party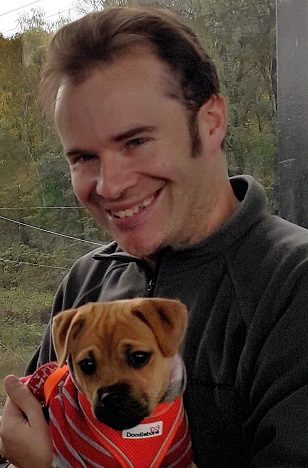 Transport spending in Yorkshire in 2016-17 was £137 per person. In London it was £733.
With equivalent funding, we could save the park-and-ride scheme at New Pudsey, build a direct rail link to the airport, with park-and-ride there too, and much more besides. These would cut congestion, reduce air pollution and grow the economy.
Leeds City Council wants greenbelt mansions, destroying our environment and merging towns with urban sprawl.
What we actually need are low cost starter homes, social housing and retirement homes, built on brownfield sites with supporting infrastructure – new schools, GPs, dentists and better transport.
Let's bring back separate councils for Aireborough, Horsforth and Pudsey – they did a better job!
I am passionate about democracy. Even though I voted remain, I believe that we must honour the referendum result. My priorities are a free trade agreement with the EU and trade deals with countries around the world – with our NHS fully protected.
I completed my teacher training at Trinity University, Abbey Grange and Guiseley Secondary School, and now teach engineering apprentices in Laisterdyke. London schools receive around 50% more funding per pupil than those in Yorkshire. Redressing the balance, we can reduce class sizes, increase special needs provision, provide mental healthcare for teachers and pupils and upgrade the fabric of our schools.
London-based parties have let Yorkshire down. We can do far better than Westminster. I want a Yorkshire Assembly, empowered by fair funding.
Yorkshire Deserves Better!
Quinn Daley, The Green Party
Politics has become a little like reality TV in recent years. Everything is about "winners" and "losers" and turning people against other people.
Every person in Pudsey and the UK deserves a roof over their heads, food on the table, a functioning NHS, fast and reliable public transport, and a planet that is still here in 50 years' time.
The Green Party doesn't want to score points with soundbites or make up policies on the spot. Our policies are evidence-based and costed and we all knew them long before the election was called: we publish them all online, year-round.
Democracy doesn't end with one vote. 2016 told us the country is divided in half on the issue of the EU. Now we need to find a way through this and take the actual proposals back to the public. I believe that we should stay in and fix the EU's problems from the inside with the help of our European friends.
The NHS, transport and public services are crumbling under Tory austerity, and the benefits system is cruel and divisive.
It's time to revitalise public spending, end the selloff, and give every citizen enough money for a dignified life. The money is already there – we just have to get it back from the billionaires.
None of this will matter if the planet burns. We only have 11 years to fix this, so this election it's essential you give your vote to someone who will promise to do everything it takes to avert the coming climate catastrophe.
Ian Dowling, Liberal Democrats
If elected as the Liberal Democrat MP for Pudsey Constituency I will be a professional and approachable MP who will be your representative in Westminster.
As a regular rail commuter into Leeds myself, it is clear we need an integrated local public transport network which is fit for purpose.
Liberal Democrats nationally would suspend all further rail price increases until the service is at an acceptable level.
Our schools are under financial pressures and firstly we need to ensure that funding is increased through raising the 'per-pupil' funding to an adequate level with an immediate cash injection to remove these pressures and release teachers to do what they do best.
I would seek to meet with local headteachers to discuss the specific issues for their school and work to address these.
Protecting the Green Belt from some of the destructive housing development proposals for areas like Fulneck Valley, and Ings Lane, Guiseley is of great concern.
These developments would have a real impact on the local community and building on a flood plain is nonsensical. I would work with the local communities to ensure we achieve sensible solutions.
Linked to this I would also seek to prioritise measures to tackle the climate emergency alongside local organisations and groups.
However, the biggest issue we all face is Brexit which is damaging to the country and local jobs and services.
Stopping Brexit underpins the future I will campaign for a Peoples Vote to ensure all have the final say on any deal.