UPDATE SUNDAY April 10: 2.15pm: Work is now scheduled for Sunday, April 17, not February 10 as originally intended.
ORIGINAL POST: A narrow country lane in Farnley which is blighted by flytipping is set to be cleaned up.
Gamble Lane in Farnley is set to close next Sunday, February 17, from 9am to 3.30pm to allow council staff to safely pick up litter and dumped rubbish in the area.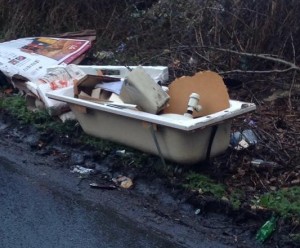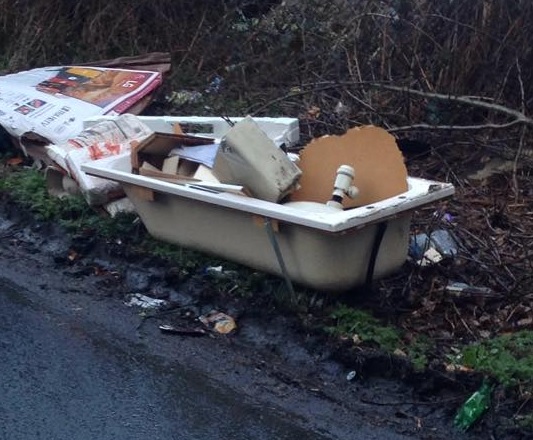 This week a bath on other building items had been dumped on the lane, which runs off busy Tong Road.
It's understood discarded drug syringes had also been found in the undergrowth by the side of the road.
One resident told The Dispatch:
"It makes me so angry that people can just come to where we live and just dump stuff. It's disgusting – people should take their stuff to tips."
A full list of recycling sites in Leeds can be found here.