Floods minister Thérèse Coffey refused to offer a commitment to fully fund a planned flood defence scheme to protect Leeds from flooding experienced on Boxing Day 2015 at a meeting with city MPs and council leaders today.
The meeting, attended by a cross-party representation of Leeds MPs and council leaders, took place after the Environment Agency rejected Leeds City Council's Phase 2 flood defence plan earlier this summer.
The council's plan would provide 1-in-200 year flood protection for Leeds and is supported by MPs and councillors from both main parties.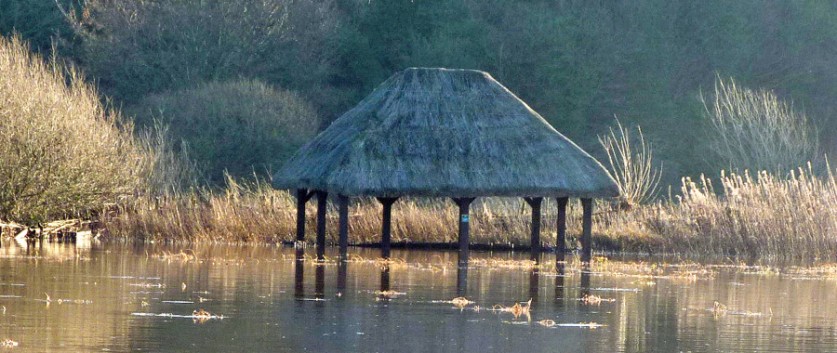 The Leeds delegation called for the urgently needed defences but the minister refuse to commit any new funds to the project or set out a clear timescale for any decision.
MPs won one vital concession from the Government. Ms Coffey accepted their argument that the one-in-75 year scheme being proposed by the Government actually fell short of what was needed.
But the minister refused to make any legally binding commitment to the council's preferred scheme.
Leeds West MP Rachel Reeves said the Government's refusal to provide this funding would lead to further claims that it has broken its promise to victims of the Boxing Day floods of 2015 who were told they would have "one of the most resilient flood defence programmes in the country".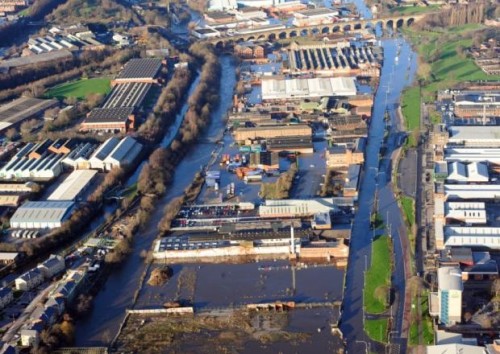 Ms Reeves said:
"The Government is continuing to let down Leeds by refusing to commit the funds necessary to properly defend the area from severe flooding.

"The minister conceded that the Government's existing flood defence plan for Leeds was not good enough. But she has failed to offer the funds needed to develop a better scheme.

We now have no idea fixed date or timeline about when the money may or may not become available. This further dithering and delay is letting down families and businesses in Leeds who were promised proper flood defences nearly three years ago.

"In 2015 the Government said they were "fully committed" to ensuring Leeds was properly protected from flooding. Today, the minister called Leeds a "priority" area. The rhetoric has remained the same and so has the inaction."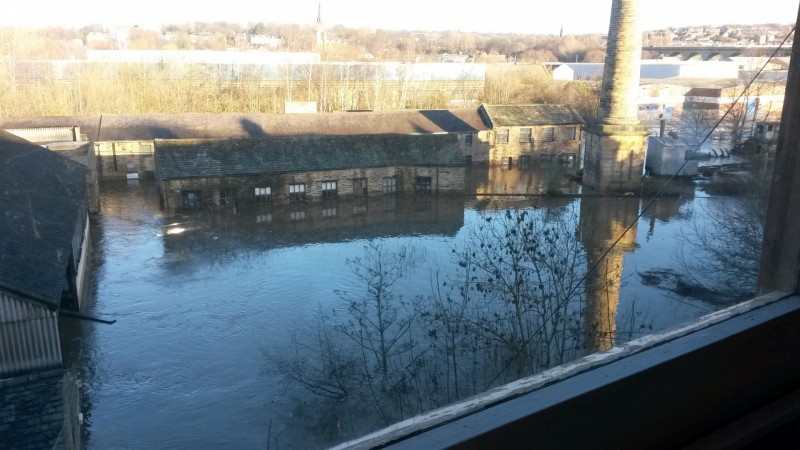 Leeds City Council leader Judith Blake added her concerns after the meeting. She said:
"We are very frustrated that we are approaching the third anniversary of Storm Eva and the people and businesses affected by those devastating floods are still waiting for a government decision.

"Liz Truss gave a firm commitment at the time, confirmed by the then Prime Minister, that Leeds would get the flood defences it needs and deserves.

"Having successfully delivered a flood defence scheme for the South Bank, the council undertook to produce a detailed plan for the rest of the city centre and Kirkstall using the latest government policy around wider catchment areas. We have done that and we have agreed to underwrite significant amounts of the scheme to demonstrate our commitment.

"Although it was helpful that the Minister today accepted that a one-in-seventy-five-year protection was not appropriate for Leeds, the most senior cross-party council and MPs delegation was sent away to do more work with Defra officials with no clear deadline set for further work."
Cllr Blake added she would be writing to Thérèse Coffey tomorrow to suggest a further meeting within a month to 'agree that a one-in-two-hundred-year protection is deliverable, fundable and essential'.
In a statement, Environment Minister Thérèse Coffey said:
"We recognise the devastation the Boxing Day floods caused Leeds which is why we are investing heavily to provide better flood protection for the city. We have already invested more than £30m in a scheme which is now better protecting the city centre and have committed a further £65m for a 'second phase' to protect a wider area including the Kirkstall Road.

"This meeting was an important opportunity to discuss these second phase plans with MPs and councillors who are showing great passion and determination to ensure their communities are better protected. I confirmed I have ruled out the 1 in 75 year option.

"The funding we set aside is to protect homes across Yorkshire and elsewhere in England. I'm conscious there are other communities in Yorkshire also seeking funding.

"We will continue to work together to ensure we develop a scheme which provides the Leeds with the protection it needs while also making the best possible use of taxpayer money."
Adrian Gill, flood risk manager at the Environment Agency, said last month the body was "fully committed" to cutting flood risks.